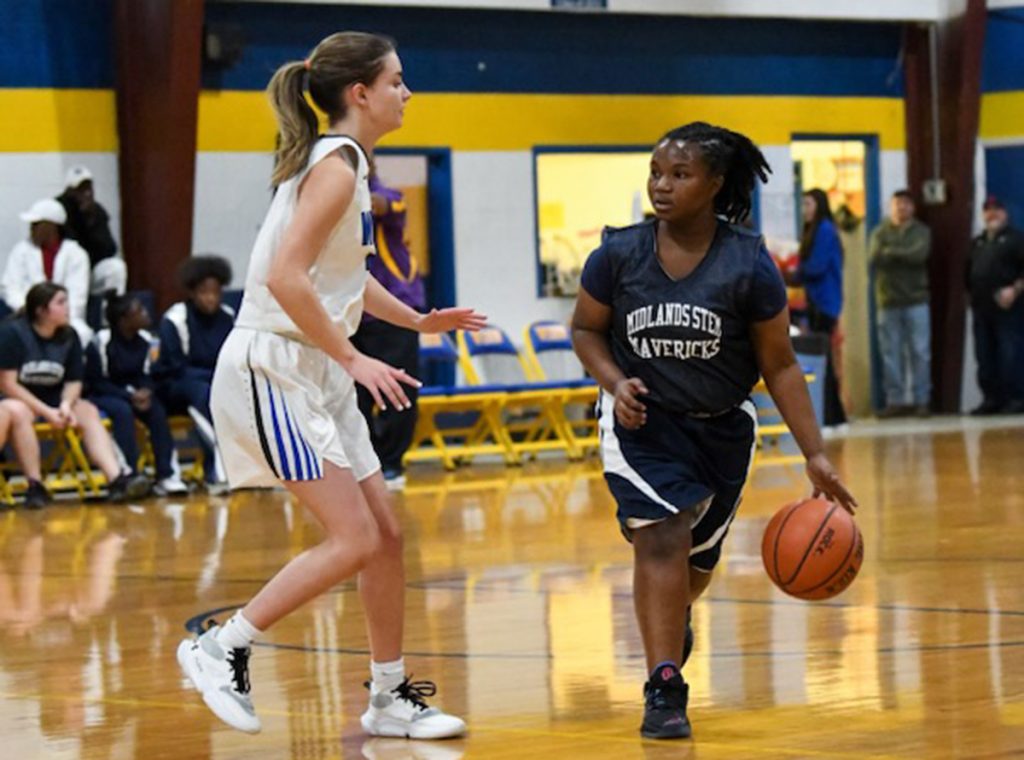 WINNSBORO – In their first ever meeting on the basketball court, Richard Winn's experience proved superior to the new Midlands STEM Institute basketball program as both MSI teams fell to the Eagles.
The Eagle girls opened play with a big first quarter. Juniors Brinson baker and Delaney Young 21 of the Eagles 24 points in the first.
Freshman Caroline Tolbert led the team's offense in the second, putting up eight points. Abby Lewis had six. Richard Winn led the Mavericks 44-4 at halftime.
Despite a hot first half, MSI held Richard Winn to only 13 points in the second half. The Eagles outscored the Mavericks 7-3 in the third quarter and both teams put up six in the fourth.
Baker led the Eagles with 16 points. Tolbert had 12, Lewis had 10 and Young finished with 9. Young led the team with six rebounds and chipped in 5 steals, three assists and a block. Lewis had a team-high four assists. She and Lily Hawkins had three steals apiece.
MSI's Lada Wheeler led the Mavericks with seven points on the night.
The Eagle girls move to 4-5 on the season.
Eagle Boys win 3 in a Row
The boys' game followed in a similar fashion as the experienced Eagle team put the young Mavericks down 75-26.
Richard Winn senior Lawson Wade had a team-high 21 points. Drew Spires followed with 17.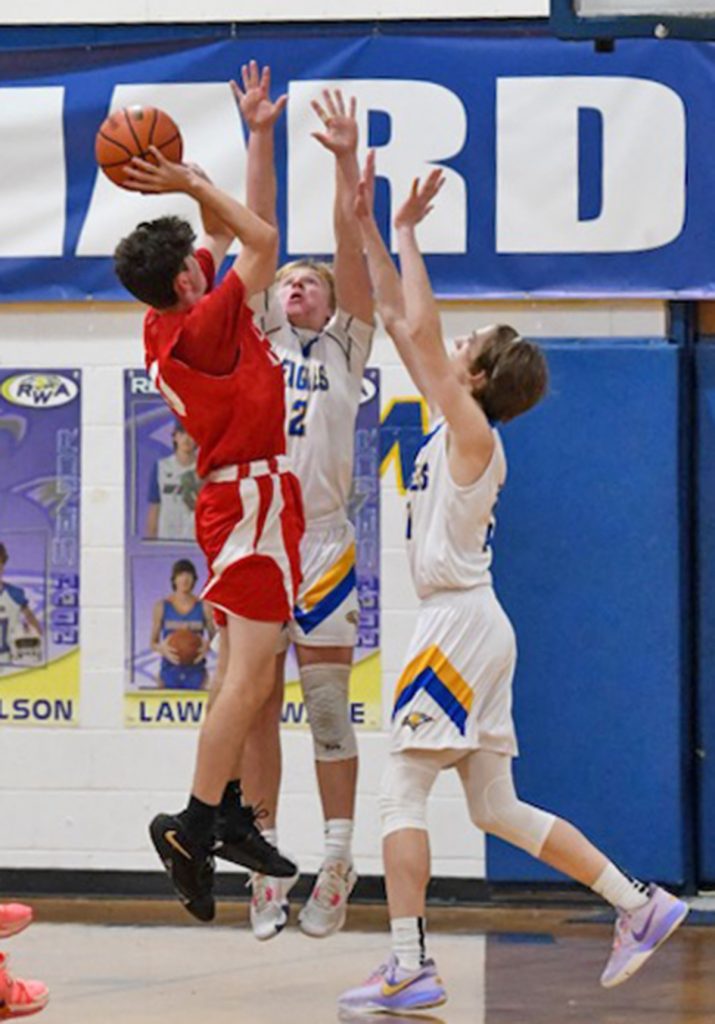 Charlie Bonds, who returned to the Eagles after an injury during football season, had a team-high nine rebounds. Wade had eight rebounds, four assists, three steals and a block. Spires had seven assists and four steals. Freshman Eli Smith had seven rebounds and two blocks. Rob Wilson and Miller Stuck had four steals and three assists each.
The Eagle boys moved to 7-0 in the region with a Saturday win over Our Lady of the Rosary (OLOTR) and Tuesday's defeat of Anderson Christian.
In Greenville on Saturday, Richard Winn outscored the OLOTR 67-37.
Wade put up 30 points in the win. Stuck chipped in 16 and Spires added 15.
Wade had a team-high 14 rebounds. He also had four assists and a block. Wilson had 13 rebounds, nine assists, four steals and three blocks. Stuck had five steals, five rebounds, three assists and two blocks. Landon Caulder had five rebounds, four assists, two steals and a block. Spires had three assists, three steals, three rebounds and two blocks.
Tuesday's game against Anderson Christian was another large-margin win for the Eagles, this time with a 75-26 final.
Wade put up his seventh double-double of the season with 31 points and 12 rebounds. Spires had 24 points. Both Wade and Spires had three steals. Stuck added a team-high 12 assists and five steals, along with nine points.
The win puts Richard Winn at 11-1 on the season.
The Eagles face an eight-game region stretch in the coming weeks. They will travel to Wardlaw tonight for another region game and then will head to Batesburg on Tuesday for a game against King Academy. They'll return home on Jan. 20 to host Newberry Academy for their third game of the eight-game stretch.
Tipoff for the Eagle girls is set for 6:15; the boys will follow.
Midlands STEM will return to action against Sandhills on January 19.