CHARLESTON – At the South Carolina Legislative Black Caucus Annual Meeting held December 16, 2022, in Charleston, SC, House District 41 State Representative Annie E McDaniel was elected Chair-Elect of the South Carolina Legislative Black Caucus (SCLBC). https://scblackcaucus.com/resources/newsletter/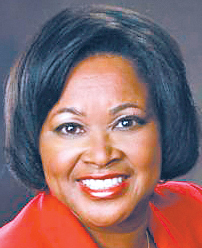 Representative McDaniel represents Fairfield County, portions of Chester County and portions of Richland County. Representative McDaniel will Chair the SCLBC in 2025, when she will assume the duties of Caucus Chair.
The SCLBC consists of members of the South Carolina General Assembly (House and Senate).
Also, at the National Black Caucus of State Legislators (NBCSL) Annual Legislative Conference in Las Vegas, Representative McDaniel was elected to the Executive Committee's At-Large Leadership. The NBCSL consists of state legislators from throughout the United States to include the Virgin Islands.