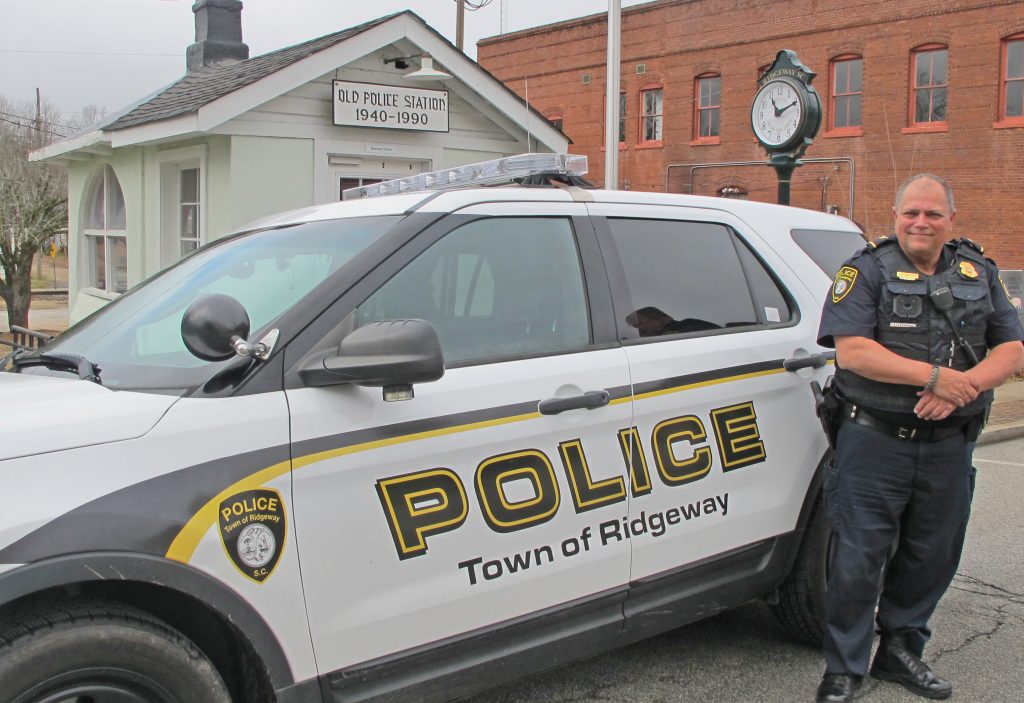 RIDGEWAY – The Town of Ridgeway has spent $20,000 on its new police department that, so far, hasn't turned a dime of revenue, according to Ridgeway Mayor Heath Cookendorfer.
"We haven't even had our first court date," Cookendorfer told council last week while discussing whether to accept a bid for a new $7,000 police radio for the town's recently purchased used police department vehicle.
"That's because we didn't get the radar calibrated until the end of December," countered Town Councilman Rick Johnson, one of several councilmen who supported bringing back a town police department instead of continuing the Town's intergovernmental agreement with the Fairfield County Sheriff's office to provide law enforcement for the town. "So, now [with the radar calibrated], we can generate revenue," he said, speaking in favor of the radio purchase.
Johnson said he saw the radio as a necessary purchase, acknowledging, however, that, "The police department will never bring in enough to support itself."
"This [radio purchase] is all part of the start-up costs," Johnson said. "This is probably the last expensive item we'll buy. I'm concerned about the safety of our officer."
Councilman Donald Prioleau agreed.
"I'd hate our officer to be in a dead spot and get in trouble," Prioleau said. "Add a few more dollars to put safety first."
"I agree with Donald," Councilwoman Belva Bush Belton said. "If the money is in the general fund, then we should spend it."
Cookendorfer, leery of spending thousands more on the department, said he had previously been assured that the new police chief would not need a radio, that a walkie-talkie would suffice.
"I'd like to put this expense off for two or three months," Corkendorfer said. "If we keep spending money like we are now on the police department," Cookendorfer said, "pretty soon we're not going to have to worry about a police department."
Cookendorfer noted other expenses for the police department on the agenda for approval: a SC Court Administration Statewide Case Management System ($3,500 annually); a security system for the police station ($650); internet for the station ($104.59/month) and a $20-per-hour part time clerk of court for the municipal court that the town is required to fund if maintaining a police department.
Council voted 3-2 to purchase the radio with Cookendorfer and Councilman Dan Martin voting against.
Council also voted 3-2 to hire the part time clerk required for the municipal court, with Prioleau and Bush Belton voting against.
The bid for a SC court administration statewide case management system was tabled while Johnson looks into a second bidder for the system.
Council voted 5-0 to purchase the security system for the police station, but will reduce the cost from $650 to $490 by removing the motion sensor from the purchase.
Council tabled the internet purchase for the police station until it can be determined whether an extender could be added to the current town hall system.
In other business, council voted unanimously to hire Lindsey Taylor for town clerk. Cookendorfer said she will report to work in two weeks and will be training for both her town clerk job as well as the clerk to court duties, eventually doing both jobs.