COLUMBIA – The Westwood boys basketball team came into the Richland Northeast gym with the confidence of having knocked off Region 5-4A foe Irmo in double overtime Friday night.
The Cavaliers reminded the Redhawks about their region being the most contested in the Midlands with a furious fourth-quarter rally.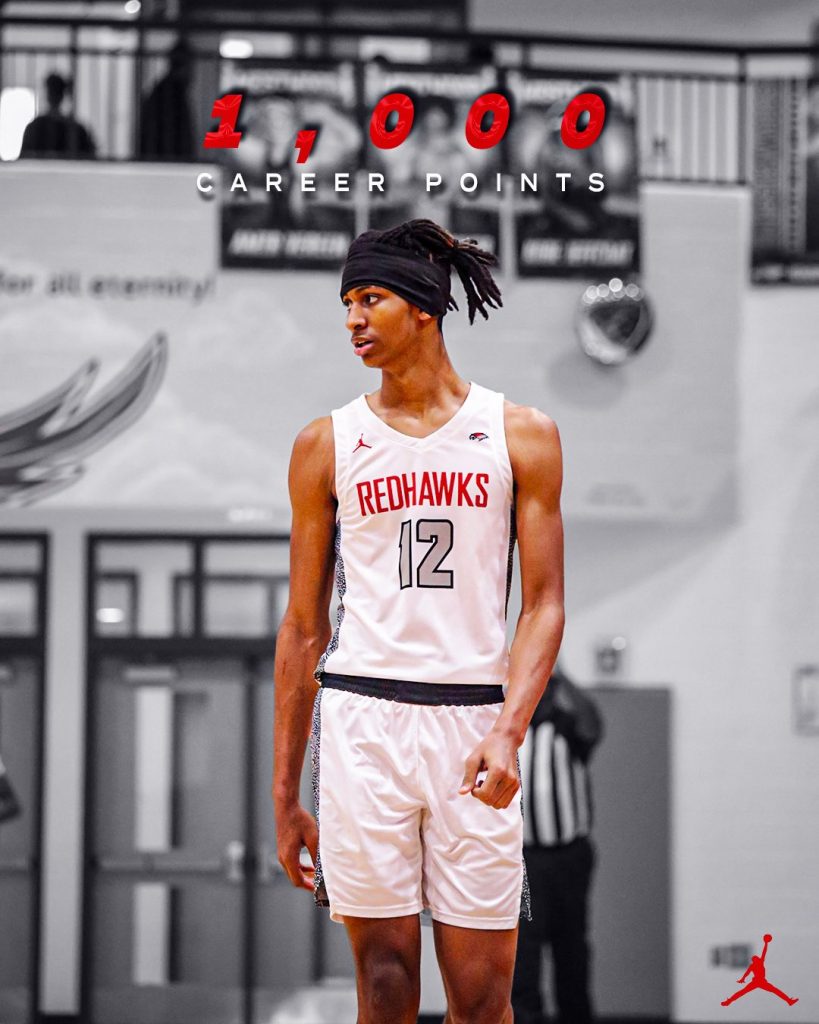 Only a few foul shots—three of them from Arden Conyers in the final seconds of the game following an RNE foul and a technical foul called on the Cavs—gave Westwood a 50-45 win and put them at 3-2 in the region standings.
"The game's not over until the game's over," Westwood head coach John Combs said. "We didn't execute as well as we liked in the fourth quarter, and Richland Northeast is a very good basketball team and we knew they weren't going to go down easy. But I've got to give our guys credit, they found a way to make enough plays in the end to get a road win."
Conyers finished the night with 27 points. K.J. Rowan had 12 points.
Westwood (11-10) beat Irmo on the road 65-56, with Conyers scoring 32 points Friday.
The Redhawks are now in a four-way tie with the Yellow Jackets, A.C. Flora, and Ridge View. The Cavaliers (10-10, 2-3) are ahead of Lugoff-Elgin (11-11, 2-4), which handed Irmo its second straight loss Tuesday night.
The tightness of the region standings attest to the toughness that Westwood and the other teams have to battle against, Combs said.
"Every game we play is going to be a battle whether we win or whether we lose, whether we've got confidence or not," he said. "Our team believes that we can beat anybody on any given time, but at the same time if we don't play well, we can also get beat."
Seeing the flow of Tuesday night's game in which Westwood held a double-digit lead—then watched that lead dwindle to one point—is an attestation of what Combs pointed out.
The Redhawks got off to a strong start on the perimeter, sinking four 3-pointers in the first quarter to go up 12-7. The 3s kept coming as did Conyers' emerging presence closer to the basket. The South Carolina signee sank a first-quarter 3, but made nine shots inside the arc, hitting most on jumpers and fadeaway jumpers in the second and third quarters.
"We want to take what the defense gives us," Combs said. "We've got guys that are capable of making shots. The one concern was actually that we did make a lot of shots, and you wonder if you can keep it going."
The Redhawks did so, at least through three quarters. Because of Conyers' presence inside and the Westwood defense under the net, the Redhawks stretched their lead to 28-16 by the half and 41-27 to open the fourth quarter.
Just as it seemed like Westwood was going to close out a solid win, RNE responded with a 14-2 scoring run in the first four minutes of the fourth and cut the Redhawks' lead to 43-41.
"Give Northeast credit, they started figuring out late, and made it difficult," Combs said.
From that point Westwood controlled the ball and ran down the clock in two one-minute stretches. Conyers made his last basket of the evening at the 1:47 mark and Mike Balkman added a foul shot 20 seconds later to make it 46-41.
When Marques Smith Jr. sank two free throws with 1:01 left and Justice Johnson added a bucket 2- seconds later, it was 46-45 Westwood when Rowan was fouled and took the line for two shots.
Rowan's first shot made it, but when his second shot careened off the rim, Conyers grabbed at the ball. When he did so an RNE defender held Conyers from behind. Further RNE activity merited a technical, so Conyers made one of two free throws, then sank two more with 22.5 seconds left to make it 50-45.
RNE got the ball back but could not get another score before the final buzzer.
The Westwood girls (17-4, 5-0) rolled over RNE (1-12, 1-4) 68-25. Korletta Daniels led the way with16 points, Raven Johnson scored 13 points, Miracle Branch had 11 points, and Makiah Thompson put up 10 points. The Redhawks led 38-9 at the half.
Ajeala Brown scored 16 points for the Cavaliers.
Westwood travels to A.C. Flora Friday and plays host to Lugoff-Elgin Tuesday.
RNE is at Irmo Friday and plays host to A.C. Flora Tuesday.
Boys
RNE
Westwood – 12-16-13-9 — 50
Richland Northeast – 7-9-11-18 — 45
Westwood
Arden Conyers 27, K.J. Rowan 12, Thompson 8, Walters 2, Balkman 1.
Richland Northeast
Marques Smith Jr. 19, Johnson 9, Watkins 8, Tillman 5, Copeland 4.
Friday
Westwood – 11-6-13-16-6-13 — 65
Irmo – 12-8-15-11-6-4 — 56
Westwood
Arden Conyers 32, K.J. Rowan 14
Irmo
Madden Collins 24, Mason Collins 9, White 8 Summons 5, Brand 5, Campbell 4, Foster 1
Girls
Tuesday
Westwood – 22-16-15-15 — 68
Richland Northeast – 7-2-5 11 — 25
Westwood
Korletta Daniels 16, Raven Johnson 13, Miracle Branch 11, Makiah Thompson 10, Woods 8, Davis 7, Coleman 3.
Richland Northeast
Ajeala Brown 16, Jallab 5, Moorer 2, Housey 2.
Friday
Westwood – 57
Irmo – 26
Westwood
Destiny Omeire 11, Jessica Woods 10, Johnson 9, Daniels 8, Thompson 5, Bumpers 4, D 3, Si'Niya Curry 3, Miracle Branch 2, Graham-Brown 2.