FAIRFIELD COUNTY – It was March 30, 1956, on the Fairfield County farm (a former plantation) owned by my grandfather Willie Weldon.
My mother, Oreather, was about to give birth to me, her fifth child, in the Cook's house, where her family was residing. My grandmother Bertha Weldon had pretty much handled the delivery by the time the midwife arrived. Since my grandmother had done such an excellent job assisting in my arrival, my mother gave her the honor of choosing the name for her newborn baby boy.
After several days of deliberations, my grandmother decided to name me Moses.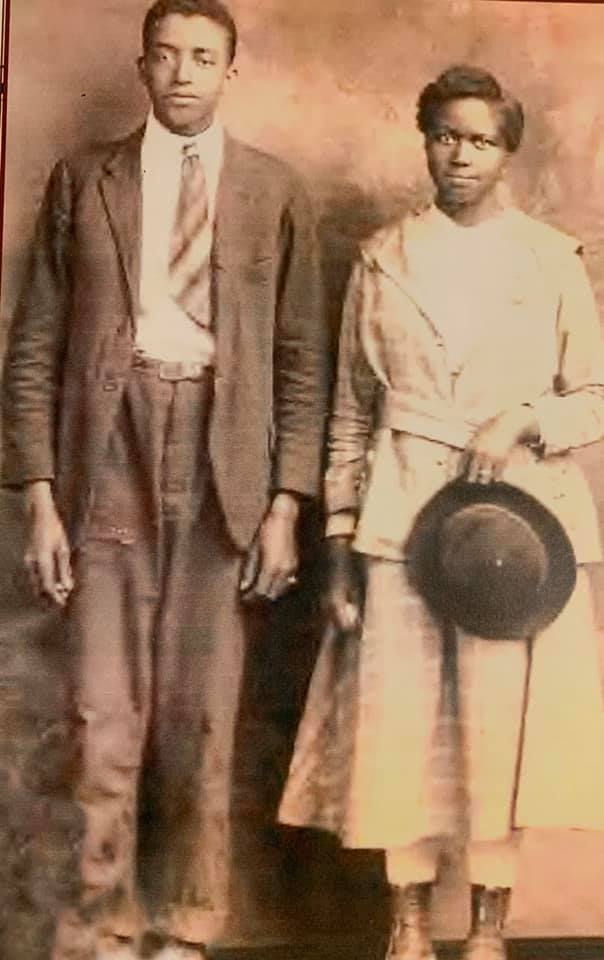 During much of my life I've often wondered how my grandfather had been industrious enough to acquire a 189 acre plantation that came with several intact former slave cabins at a time when the opportunities for the upward mobility of most Blacks in the segregated "Jim Crow" South were nonexistent.
Here's the story of my grandfather.
Willie Weldon was born in 1898 in Jackson Creek, approximately 10 miles north of the town of Winnsboro. His mother, Rebecca (Beke') Weldon, I've heard, was born as slavery was coming to an end. We believe her roots took her back to the Baltimore, Maryland area. Her mother was Black and her father was a White man, whose identity she never knew. She had very little knowledge of her immediate family, as she was separated from them as a young child. The details of how she arrived in Jackson Creek, SC, are lost in the sands of time.
Little is known of the circumstances that brought her into contact with Tom Weldon, a sharecropper who would become her husband and the father of her children. One of them she named Willie; and the young Willie Weldon turned out to be quite a specimen; tall, ruggedly handsome with a light complexion and curly black hair. As a young man growing up in the early decades of the Twentieth Century the opportunities for Black Folk in South Carolina to get an education was pretty much left up to their own ingenuity.
Willie and Bertha
Willie Weldon would meet the lady who would become his wife at an early age. Bertha Rabb was her name; and rumor has it that their courtship started in first grade.
Willie didn't go far in school; he may have made it to the third grade. Bertha may have made it to the sixth grade which would have been the highest level available to black children born in Fairfield County in this era. Even then, she was special over the other girls to Willie.
The Courtship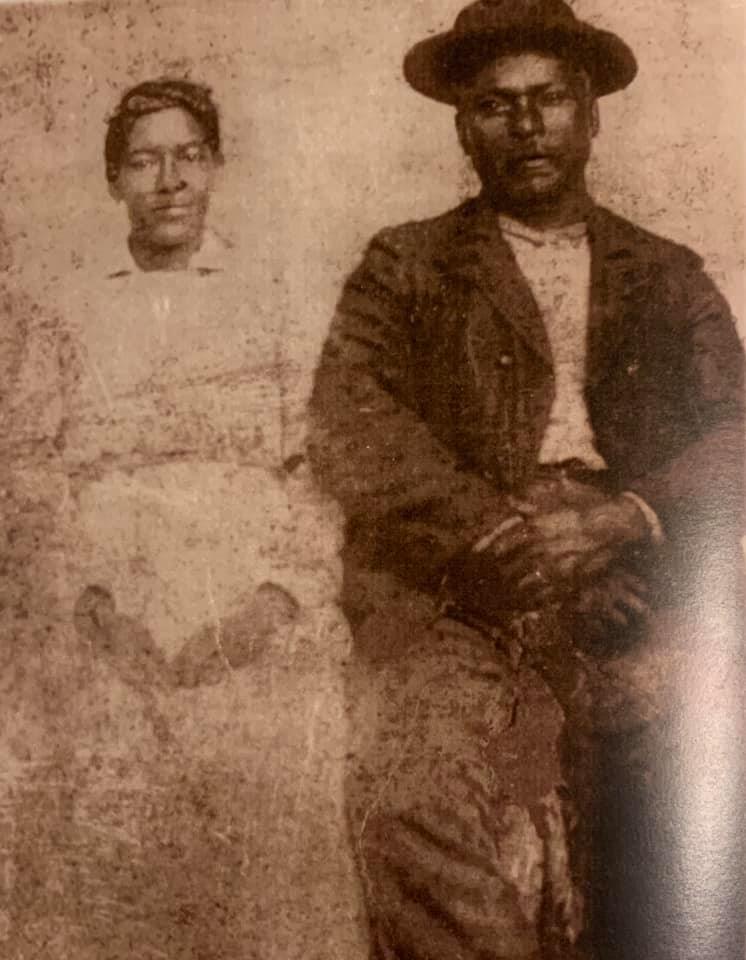 Betty Jane Weldon, daughter of Willie and Bertha, remembers stories that she heard from her mother about their courtship and eventual marriage. During this time most of the courting took place at church, and walking home from church.
Betty recalled that our father had some serious competition from a fellow whose father had a rubber tire buggy and a mule; and could ride the girls home from church. On Sundays you claimed your "Beau" by sitting together with the woman holding the man's hat in her lap. Once, our mother went outside the church for something, and when she came back, her cousin was sitting by her man, holding his hat in her lap. Our mother bragged about how she snatched our father's hat out of her hand–and gave her a piece of her mind.
Betty recalled that Mama and Daddy got married at the Big House in Jackson Creek. They were sharecroppers and their first child Marjorie, was born on this plantation.
Next, our parents moved to Mrs. Bell Lemon's Place. Annie Lee, Mattie, W.T. (Willie Thomas), Slim (Charles), Hump (Oreather), and MoJo (Ruth) were born on this plantation. Our parent's next move was to Jenkinsville, SC, near St. Peters School. Boss Man (Paul) was born there. After leaving Jenkinsville our parents moved to the Harvey's Place; here Sudie Boy (John) and Bertha (who died at birth) were born. They moved again, this time to the Steel Place, Betty was born there. The final move was to the Greenbrier Community, where they were finally able to buy their own home. They bought the old Walter McKintry Plantation, equipped with slave huts and all; Odaris and Mary Ellen were born here.
The New Deal
So how was Willie Weldon, a black man with very little education and few financial resources in the 1930's, able to buy a plantation that included 189 acres of land? Times were hard as the Nation was in the midst of the Great Depression. President Franklin Delano Roosevelt, (FDR) devised a radical economic strategy that became known as The New Deal.
One component of The New Deal was that the federal government would make available low interest loans to aid black sharecroppers and independent farmers and buy the "Forty Acres and a Mule" which was promised during reconstruction.
My grandfather had his sight set on a piece of property, and approached the local office of the federal agency in charge of administering the program. When he submitted his application to purchase the property; the local agent, (who was white) was very negative about the chances that this black man could buy this property and repay the loan. His actions further strengthened my grandfather's resolve, to prove him and all other naysayers wrong.
Grandfather Weldon got the land and used the farm to elevate the lives of his children, as well as other families who lived in the county. He recognized the importance of a formal education from his experience of trying to determine if he had received a fair price for his cotton seed. His math skills were limited and this put him at a disadvantage because he was unable to decipher the fractions. He was determined to give his children the advantage of having a formal education.
Education For His Children
Starting with the three older children, he found room and board for them in Winnsboro, which allowed them to finish high school. He paid the rent from the sale of timber and farm produce.
Later, he and three others met with the school superintendent of Fairfield County, requesting a high school for county residents and the acquisition of a bus to provide transportation. This allowed four other members of his family to attend high school in Jenkinsville, at Camp Liberty High School, (an old Army barracks) along with many other members of the community.
Of the twelve children, five went on to earn college diplomas, and another got a degree in nursing. One of them, my mother Oreather, decided against pursuing higher education, and got married.
The man she married, Simpson Douglas Brown, was also a lifelong resident of Fairfield County. His family had once rented a house on the Weldon property. After he returned home from serving his military commitment in World War II; SD became one of the only local residents to marry one of the Weldon girls.
My father, SD, was instrumental in my grandfather expanding his cattle business. They formed a partnership that remained in place until my grandfather's health began to decline.
Willie Weldon had humble beginnings, but the word "can't" was not in his vocabulary.
My grandfather was a born leader with the vision, foresight, and intelligence to turn his dreams into reality. In so doing he greatly enhanced the lives of his children and his grandchildren.
I thank him, today, for providing that roof over my head 64 years ago, as I made my entrance into the world.