Stacie Weaver accepts Large Business of the Year Award for
Lexington Medical Center NE.

Dianne Bunnell accepts Small Business of the Year award for Home Advantage Realty.

Jimmy Martin, realtor with Home Advantage, accepts award for Business Person of the Year.
BLYTHEWOOD – The Blythewood Chamber of Commerce held its Annual Awards Gala Banquet Saturday at the Farm of Ridgeway. The event was emceed by Alan George of First Community Bank, and Debra Dollarhide served as Gala Committee Chair.
The evening included music by Chris Reid, dancing, photo ops, dinner provided by Little Pigs Barbecue and the presentation of the chamber's annual awards.
Those awards went to Small Business of the Year, Home Advantage Realty, represented by Dianne Bunnell, broker, Agent Training/Mentoring; Large Business of the Year, Lexington Medical Center Northeast, represented by Stacie Weaver; Community Service Award, The Rotary Club; and Business Person of the Year, Jimmy Martin, with Home Advantage Realty.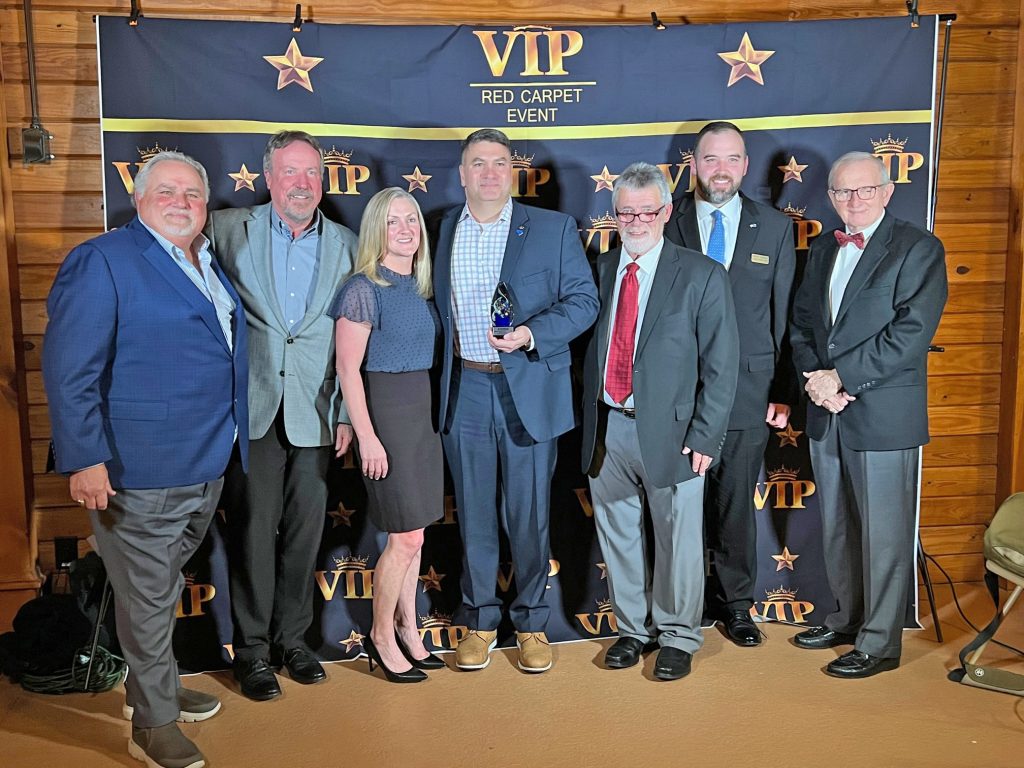 Jeep Rogers YMCA representatives: Amy Dodson, Kirsten Coates and Giselle Johnson

Alan George and Beal and Ashley DeWitt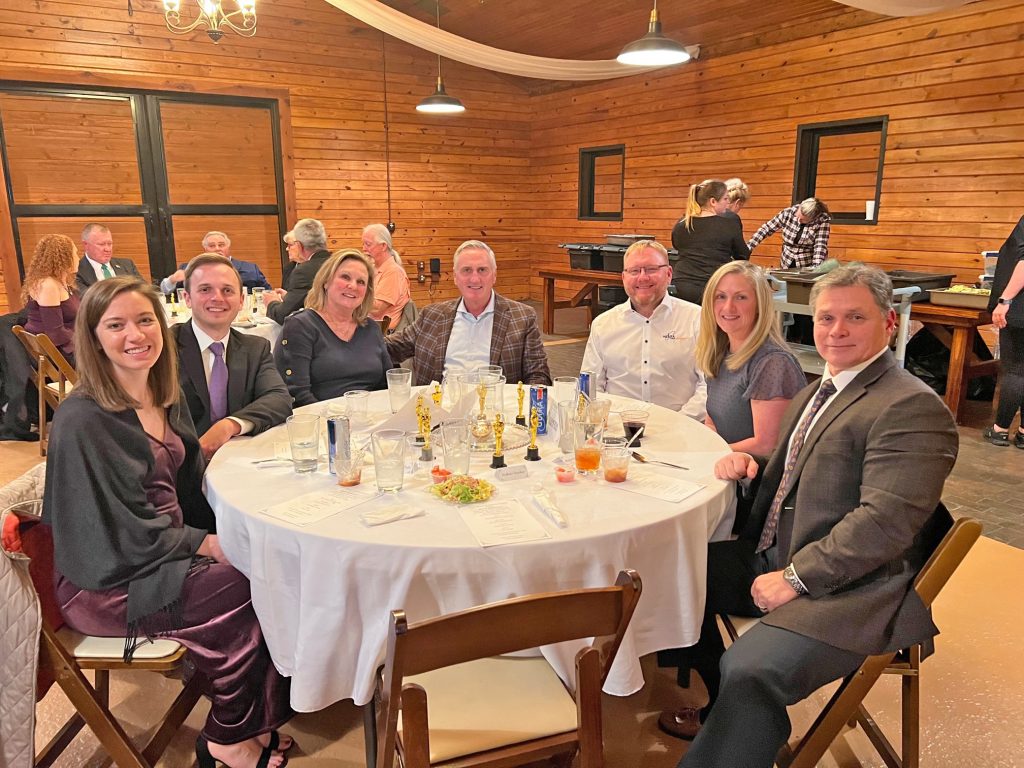 Jasmin and Antonio Fonce, Chamber Chair Deborah and Paul McCutchen

Michaela and Michael Barno, Chris and Alison Eaker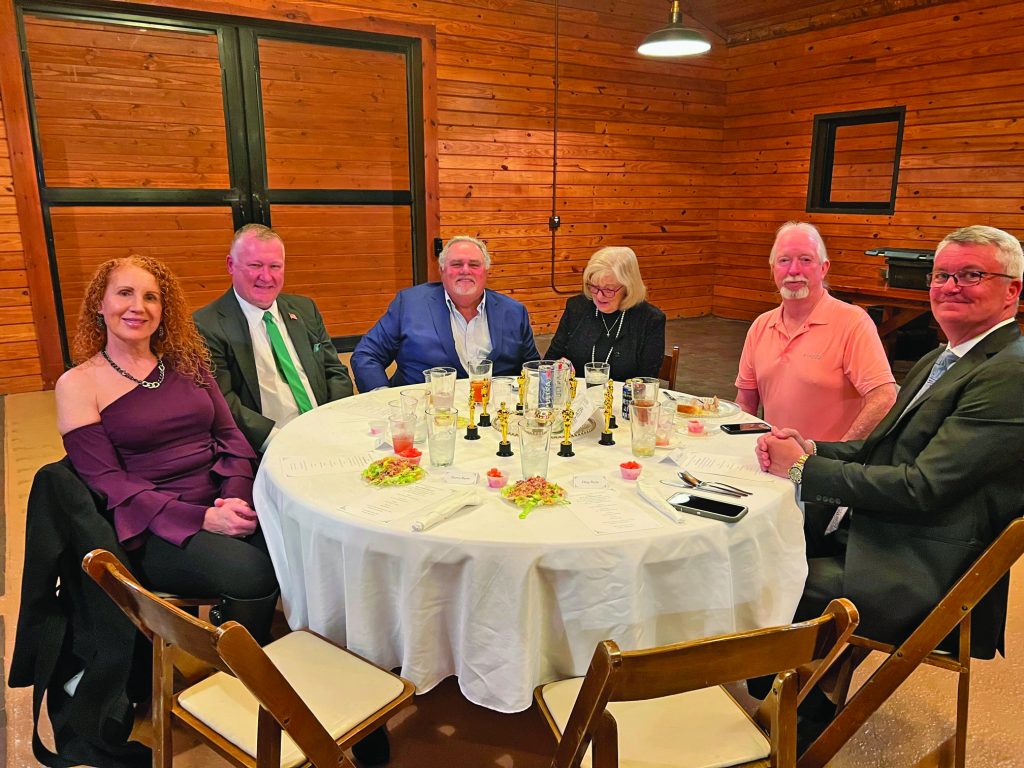 Medical University of SC representatives: Jill Anelli, Robert McCardle, Shawna McCardle, Susan Burroughs

Hannah Warren; Jerry and Eileen Rega, Dennis and Janice Nadeau.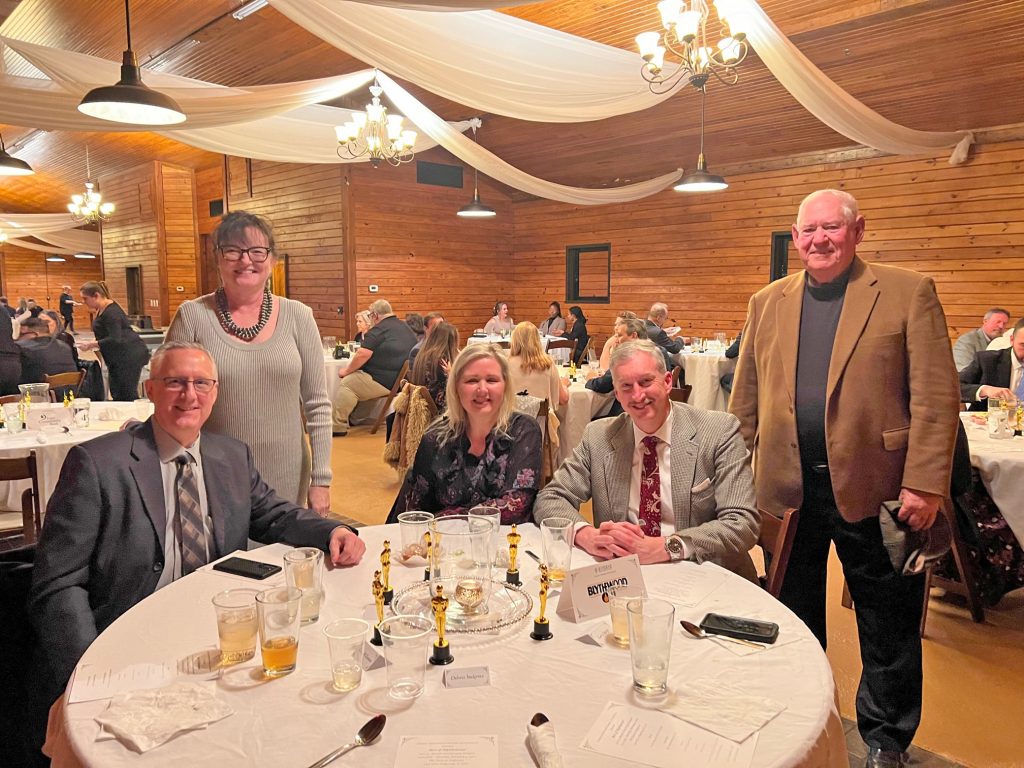 Ed and Stacy Lever, Diane Bunnell, Mark Wickham, Jimmy and Sarah Martin

Brian and Donna Raines, Buddy and Maree Price, and Mark and Audrey Crawford