WINNSBORO – Fairfield County Council passed proclamation at its Feb. 13 meeting recognizing the retirement of Sharon Ford from Fairfield County Emergency Management Division and Lt. Lee Haney with the Fairfield County Sheriff's Office.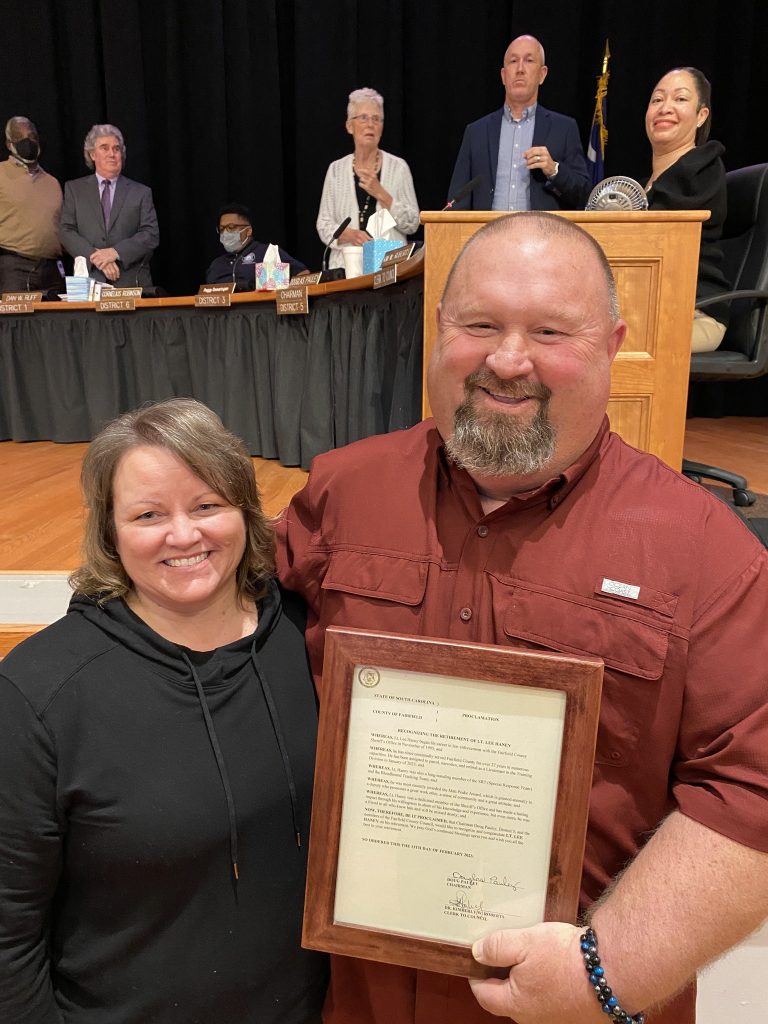 Ford began her career with Fairfield County Emergency Management/E-9-11 Department in 2002, and has served as a dedicated 911 dispatcher, shift supervisor, member of the Radiological Emergency Response Team and has participated in numerous community outreach events. She has assisted countless citizens, utilizing her compassionate nature and positive attitude to treat each caller as if they were a member of her own family.
Lt. Lee Haney began his career in law enforcement with the Fairfield County Sheriff's Office in November of 1995. He has since continually served Fairfield County for over 27 years in numerous capacities. He has been assigned to patrol, narcotics, and retired as a Lieutenant in the Training Division in January of 2023. Lt. Haney was also a long-standing member of the SRT (Special Response Team) and the Bloodhound Tracking Team, and was most recently awarded the Matt Peake Award, which is granted annually to a deputy who possesses a great work ethic, a sense of community and a great attitude.