GREENWOOD – Richard Winn's boys picked up their seventh win in a row with a blowout win at Cambridge Academy on Monday.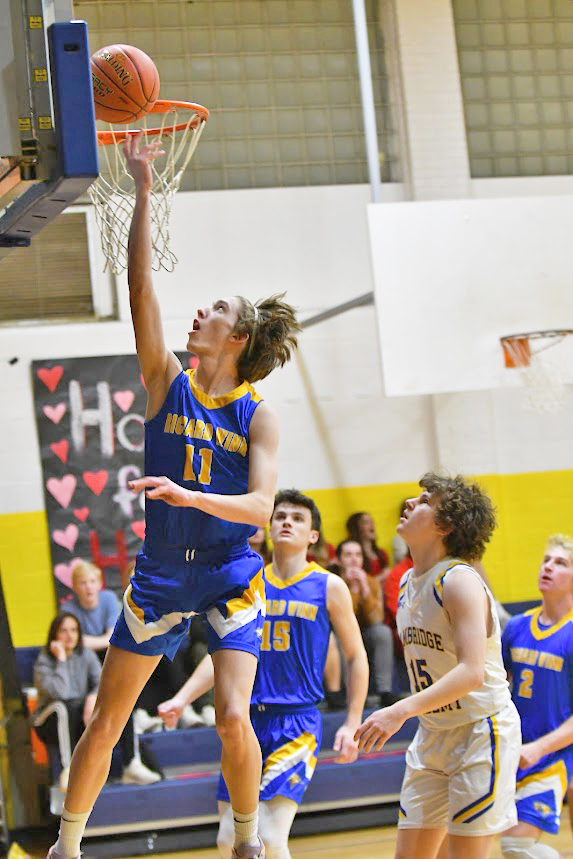 Lawson Wade picked up his tenth double-double of the season, leading the Eagles with 26 points, 11 rebounds and five assists. Drew Spires chipped in 17 points along with five rebounds. Freshman Charlie Bonds also had a double-double with 11 points and 10 rebounds.
The win comes on the heels of a 71-48 win at Anderson Christian last Friday.
Wade had 26 points, 14 rebounds and three blocked shots. Junior Miller Stuck had 16 points and give assists. Rob Wilson put in 9 points. He also had eight assists, seven rebounds and three steals. Spires had eight points and two blocked shots.
The Eagle girls had Friday night off as Anderson Christian does not have a girls' team. They returned to the court Monday in Greenwood, looking to piggyback off of their win against Oconee Christian the previous Monday.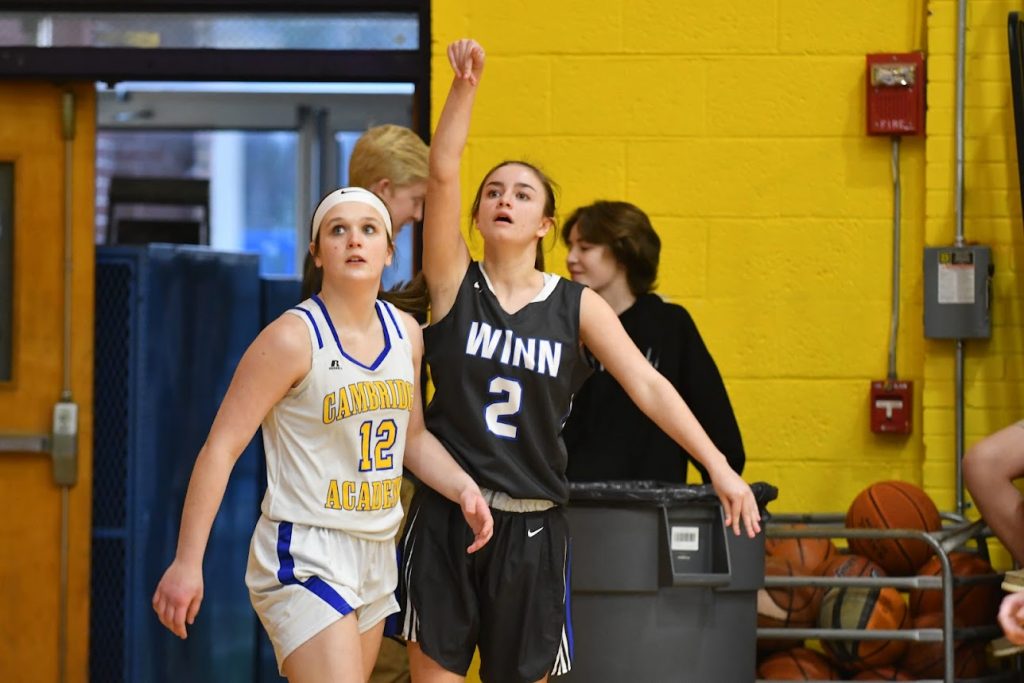 Cambridge led 15-6 after a quarter and extended the lead to 31-14 by the half. Richard Winn held the Cougar offense to only 18 points in the third and fourth quarters.
Despite outscoring Cambridge in the second half, the first-half deficit was too much to overcome and the Eagles dropped the game 49-37.
Abby Lewis and Brinson Baker combined for 21 of the Eagles' 23 points in the second half with scores. Lewis and Baker each had 12 points on the night, all from behind the arc.
Both Eagle teams faced King Academy on Wednesday in their final home game of the regular season, but scores were not available at press time. King handed the Richard Winn boys' their only conference loss of the season in January, holding the Eagles to only 27 points. A win over King would clinch a conference title for the Eagles.
Up next, the Eagles will play in the SCISA A Region 4 conference tournament this weekend. Seeding was not available at press time. Friday's games at Laurens Academy will feature four games: seeds 3v6 and seeds 4v5. Saturday's games at Richard Winn will feature seeds 1 and 2 against the winners of Friday's games. Winners will advance to a region tournament championship game on Monday at Newberry Academy.
The Eagles then will await playoff brackets. The SCISA state tournament is set to begin Feb. 17.
RWA 71, Anderson 48
RWA: Wade 26, Stuck 16, Wilson 9, Spires 8, C. Bonds 7, Caulder 3, B. Nicholson 2.
RWA 86, Cambridge 30
RWA: Wade 26, Spires 17, C. Bonds 11, Stuck 8, T. Bonds 6, Smith 4, Chaisson 4, Wilson 3, B. Nicholson 3, K. Nicholson 3, Caulder 1.
CAMBRIDGE 49, RWA 37
CA – 15-16-8-10 – 49
RWA – 6-8-9-14 – 37
RWA: Lewis 12, Baker 12, Brigman 7, Young 4, Steed 2.