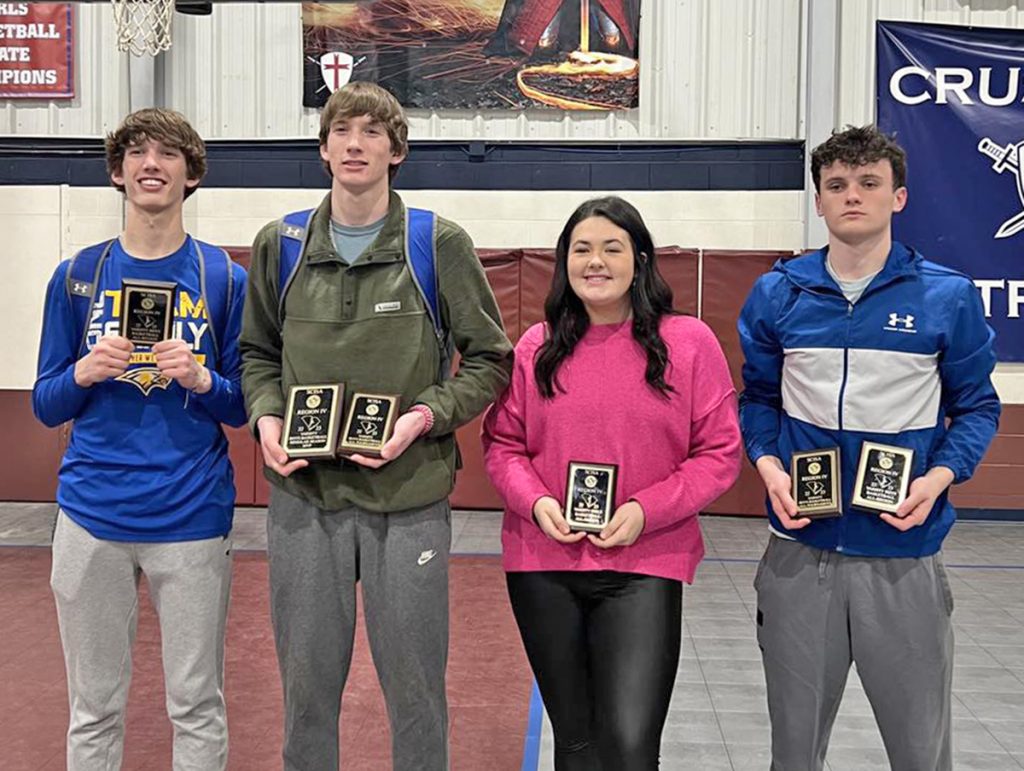 LAURENS – After knocking off King by 10 at home last Wednesday to claim the Region, Richard Winn (20-3, 15-1) lost a one-point heartbreaker to King in Monday's Region Tournament championship.
In a defensive battle, the Knights managed to hold the Eagle offense to only 31 points. Season leading scorers Lawson Wade and Drew Spires were held to three and two points respectively. Seniors Rob Wilson and Landon Caulder led Richard Winn with 11 and 9 points each in the 32-31 loss.
King has given Richard Winn two of their three losses this season.
After a first round bye, the Eagles defeated Newberry Academy 43-36 in Saturday's game, which advanced them to the tournament title game against King on Monday.
Spires led the Eagles with 18 points. Wade had nine points and 13 rebounds. Wilson had eight points and six rebounds. Caulder chipped in seven points.
Following Monday's loss, Miller Stuck, Drew Spires and Lawson Wade received All-Region Awards. Wade was named Region Player of the Year. Wade and Spires also received All-Tournament awards. Boys' coach Nick Chaisson was named Co-Coach of the Year.
In region play, Wade averaged 19.4 points, 10.1 rebounds, 2.9 assists, 1.6 steals and 0.8 blocks per game. Spires averaged 13.3 points, 2.6 rebounds, 2.4 assists, 1.4 steals and 0.5 blocks per game. Stuck averaged 8.7 points, 4.4 rebounds, 3.9 assists, 2.3 steals and 1.3 blocks per game.
The Eagle girls were bumped from the region tournament in the first round after a 38-22 loss to Cambridge Academy.
Junior Brinson Baker led Richard Winn with seven points. Delaney Young and Meagan Brigman had six points each. Brigman also tallied 11 rebounds, three blocks and a steal. Baker had seven rebounds, three steals and an assist. Young pulled four rebounds and had three assists, three steals and three blocks.
The loss put the Eagles at 6-12 on the season, 4-8 in region play.
Brigman was awarded All-Region honors following Monday night's region tournament championships. In region games, Brigman averaged 9.7 points, 8 rebounds, 1.9 assists, 1.9 steals and 2.1 blocks per game.
Both teams anticipate a playoff berth, but await seeding. Brackets were not available at press time, but state tournament games are set to run Feb. 16 – 24.