WINNSBORO – Richard Winn's boys once again dominated their opponents last week. In their three-game stretch, they outscored 190 – 64.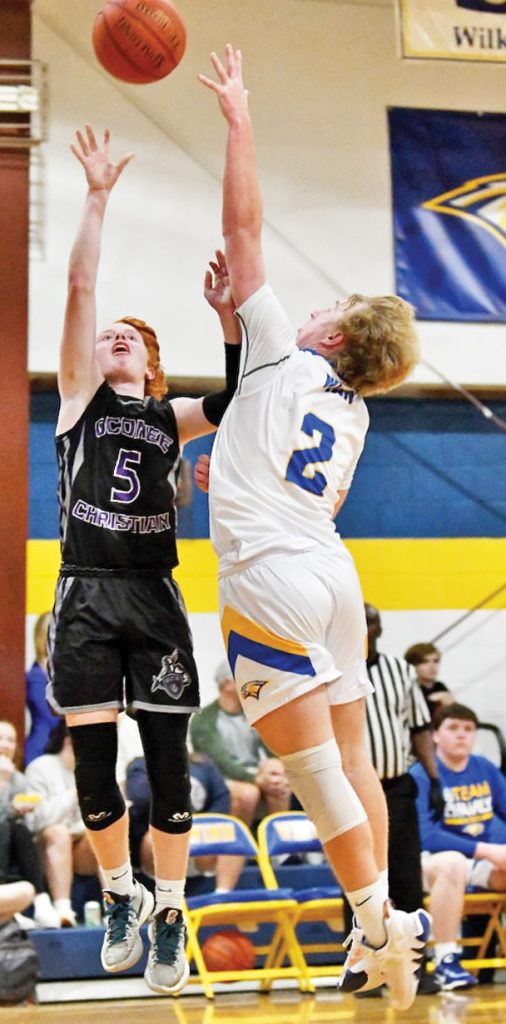 After blasted Wardlaw on Monday and Tuesday, the Eagles took to Laurens for another region game and came away with a 52-39 win.
Miller Stuck led the offensive efforts against the Crusaders, putting up 20 points. He also had 12 rebounds, 4 assists and a block. Drew Spires chipped in 15.
This week started off in similar fashion when the Eagles hosted new region foe Oconee Christian Academy. The Eagles again overpowered as they finished with a 56-29 win.
Lawson Wade put up 18 points in the win. He had 19 rebounds and eight assists. Spires had 11 points and three assists.
The wins put the Eagles at 21-1 in region play. Despite three region games remaining, only one poses a threat to Richard Winn claiming another region title: King Academy. In their first meeting this season, King defeated Richard Winn 53-27.
GIRLS
After three losses in a row, the Eagle girls got back into the win column with a dominating game over Oconee on Monday.
The Eagles led from tipoff, closing the first quarter with a 12-4 lead. Junior Meagan Brigman put up 14 of her 20 points in the first half. Richard Winn led 29-4 at halftime. They closed out the game with a 44-8 final.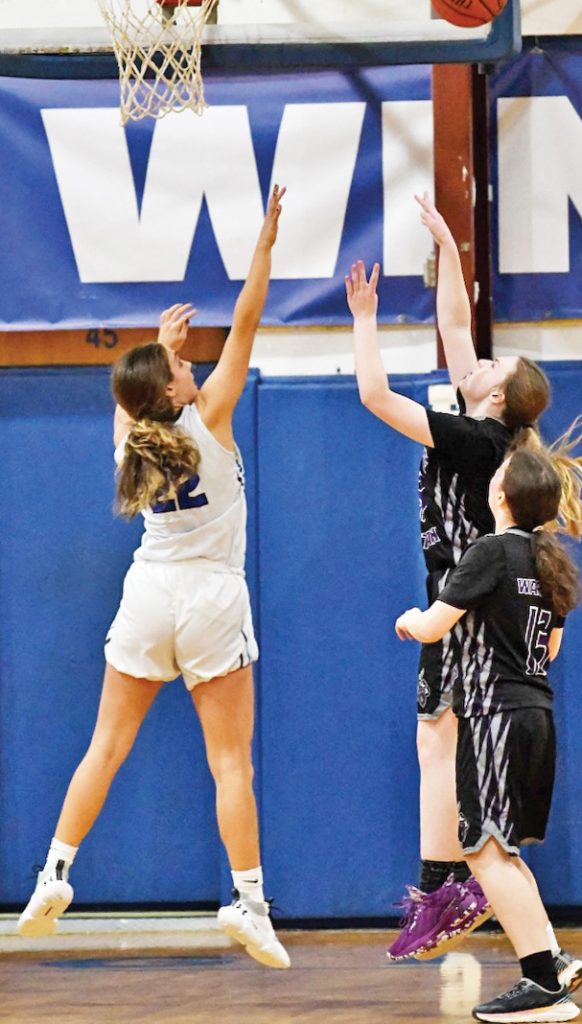 Brigman pulled her first double-double of the season with 20 points and 10 rebounds. She also had three steals, two assists and a blocked shot. Senior Emma Steed also hit double digits in rebounds with 10. Delaney Young had eight points, five assists and a pair of steals.
The win comes on the heels of a 44-26 region loss at Laurens Academy.
Brinson Baker led the Eagle offense with 12 points against Laurens. She also had 4 rebounds, two steals, a blocked shot and an assist. Brigman was held to six points, but had 9 rebounds, two blocked shots and two assists.
The Eagles now sit at 4-6 in region play, and look to battle with Cambridge and King for a few more wins to close out the regular season.
Richard Winn honored its three girls' and six boys' basketball seniors on Monday night.
They will host King in their final home game of the regular season next Wednesday.
Before both teams face Knights, the Eagles will travel to Anderson Christian (6-12, 5-8) on Friday and Cambridge Academy (2-15, 2-10) on Monday.
The Eagles will play host for the region tournament, which will begin on Saturday, Feb. 11 and then will await seedings for the SCISA State tournament, which begins on Feb. 17.
RW 52, Laurens 39
RW: Stuck 20, Spires 15, Wade 9, Wilson 5, Chaisson 3.
RW 56, OCONEE 29
RW: Wade 18, Spires 11, Caulder 9, Wilson 6, Stuck 6, Chaisson 2, Bonds 2.
laurens 44, rw 26
RW: Baker 12, Brigman 6, Young 5, Lewis 3
rw 44, oconee 8
RW: Brigman 20, Young 8, Lewis 6, Baker 5, Steed 3, Thompson 2.