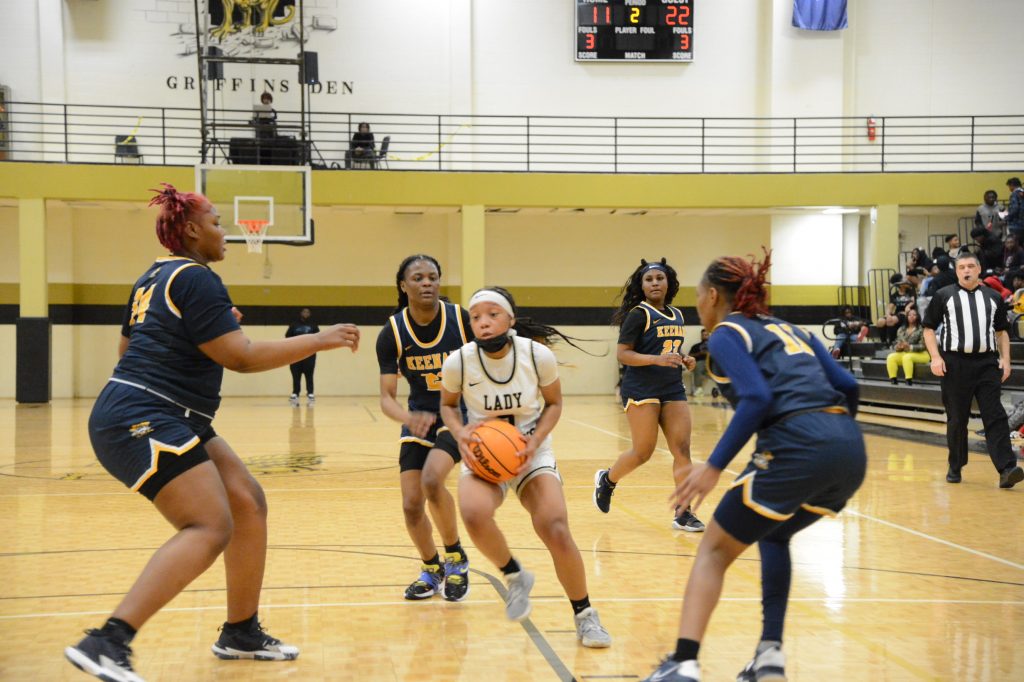 WINNSBORO – After a heartbreaking one-point loss to Eau Claire last Tuesday, the Griffin girls took down the Shamrocks in dominating form at home on Friday.
Sophomore Jordyn Adams led Griffin scorers with 20 points in the 51-35 blowout. She also had a team-high nine steals in the win. Sophomore Zanariah Yarborough pulled a double-double with 14 points and 10 rebounds. She finished the game shooting 78% and racked up three blocks. Eighth grader Jazzlyn McMillan had 12 points and three steals. Adding to the Griffins' 23 steal total, Azaria Davis and Jamya Kennedy had five and four steals apiece.
Following the girls' redemption win, the Griffin boys dropped another close game to Eau Claire, this time by a 46-36 margin.
Fairfield will travel to Keenan tomorrow for their final regular season game. Girls tip-off is set for 6:30; boys will follow.