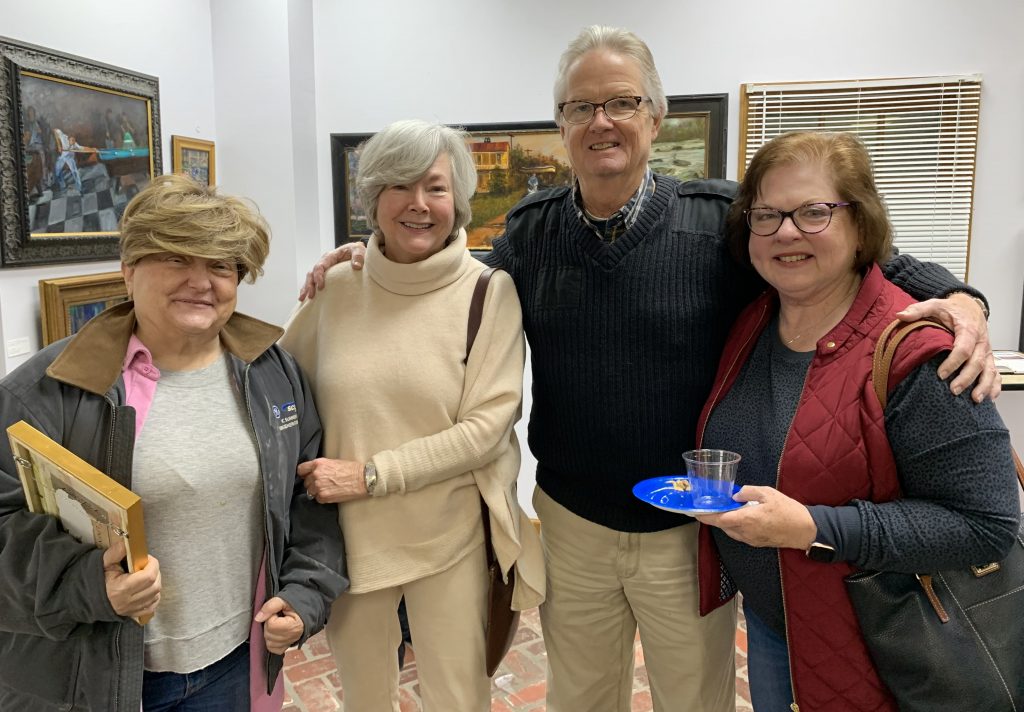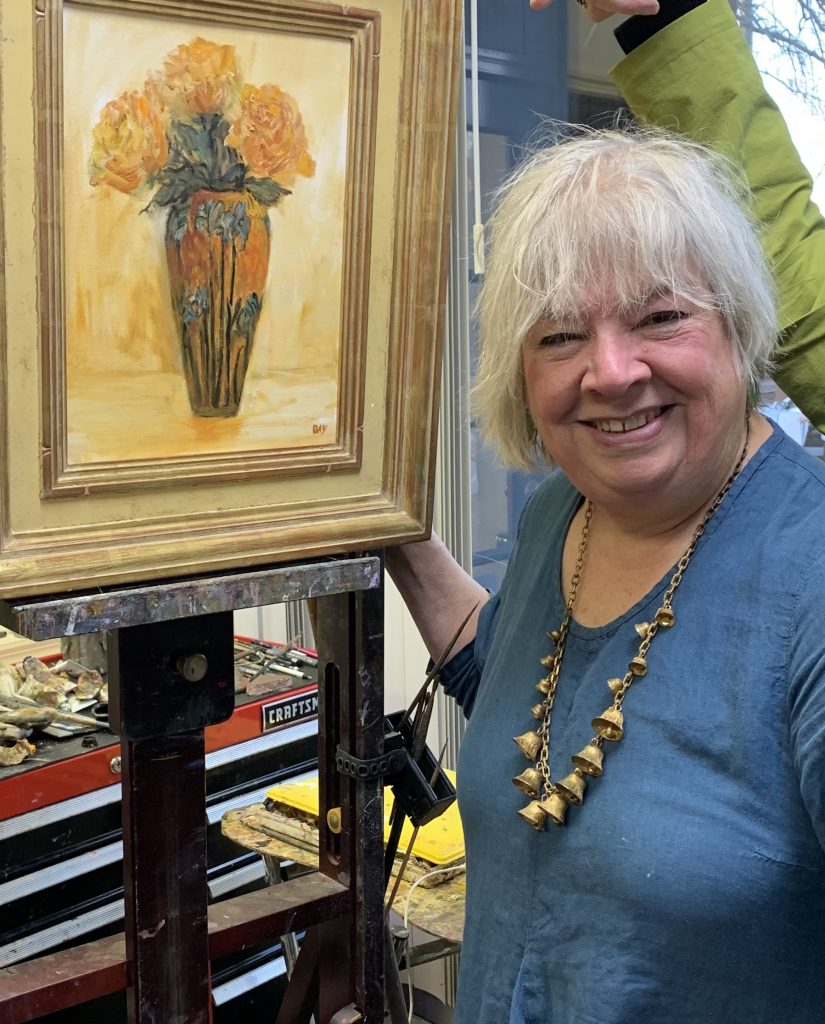 WINNSBORO – Winnsboro artist Barbara Yongue hosted a reception at her Heirloom Gallery of Fine Art on Feb. 6 that featured some of her recent work.
The large turnout of art lovers enjoyed wine, painting and visiting. Shown above are Jennyfer Conaway, Patti Estes, Michael Tolbert and Cindy Threatt. Barbara Yongue, right, shows off one of her paintings.
Watch The Voice events page for Yongue's next art reception which will be scheduled in the spring.