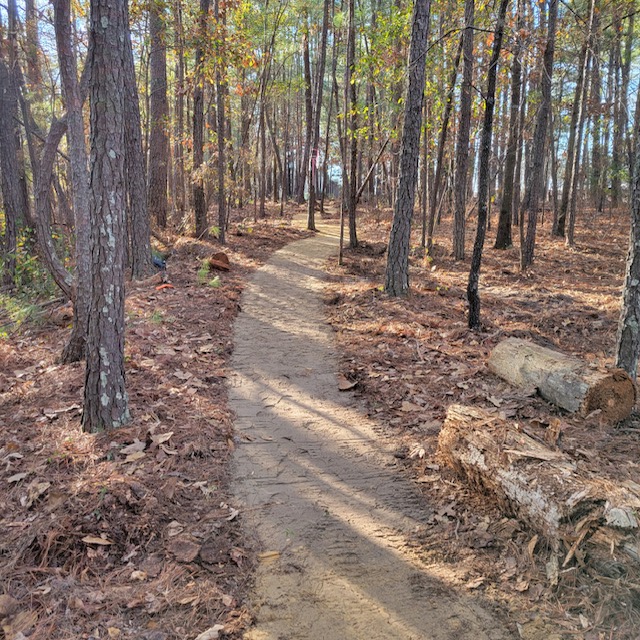 COLUMBIA – A generous grant from the Darnall W. and Susan F. Boyd Foundation will enable the Palmetto Trail to build an additional 26 miles of trail to close the gap between the Capital City Passage and the Wateree Passage. Hikers and mountain bikers will then be able to travel from downtown Columbia to the coast at Awendaw on the Palmetto Trail.  This grant is the largest foundation grant given in support of the Palmetto Trail.
The Boyd Passage of the Palmetto Trail will expand and greatly enhance the trail entrance at McCrady National Guard Training Center, create a non-motorized path through Cook's Mountain, cross under Highway 378 at the Wateree River boat landing and pass through farmland in Lower Richland County before connecting to the Wateree Passage of the Palmetto Trail.
The expanded trailhead will include new kiosks and an outdoor education area, and will also connect to a short nature trail created by the National Guard to showcase wetlands on the site. At the top of Cooks Mountain, the highest point in Richland County there is an overlook providing stunning views of the surrounding areas. As trail users descend, they will parallel Colonel's creek as they come to the DNR boat landing on the Wateree River. Users will then reach an upgraded trailhead at the junction of the Wateree Passage.
"This grant is a game-changer for us," said Mary Roe, Executive Director of the Palmetto Trail. "To be able to offer a safe—and breathtakingly beautiful—way for hikers to get from the urban Capital City Passage to connect with our Wateree Passage is huge. Based on what we're hearing from trail users, we think the hike to the top of Cooks Mountain will be the most popular stretch of the Trail."
The new Boyd Passage, to be built in three phases, is expected to be completed later this year.