BLYTHEWOOD – Robert Edward (Eddie) Clark, 69, of Blythewood, died on Tuesday, February 7, 2023. Born in Columbia, SC, on December 16, 1953, he was a son of the late Lewis and Thelma Kelly Clark.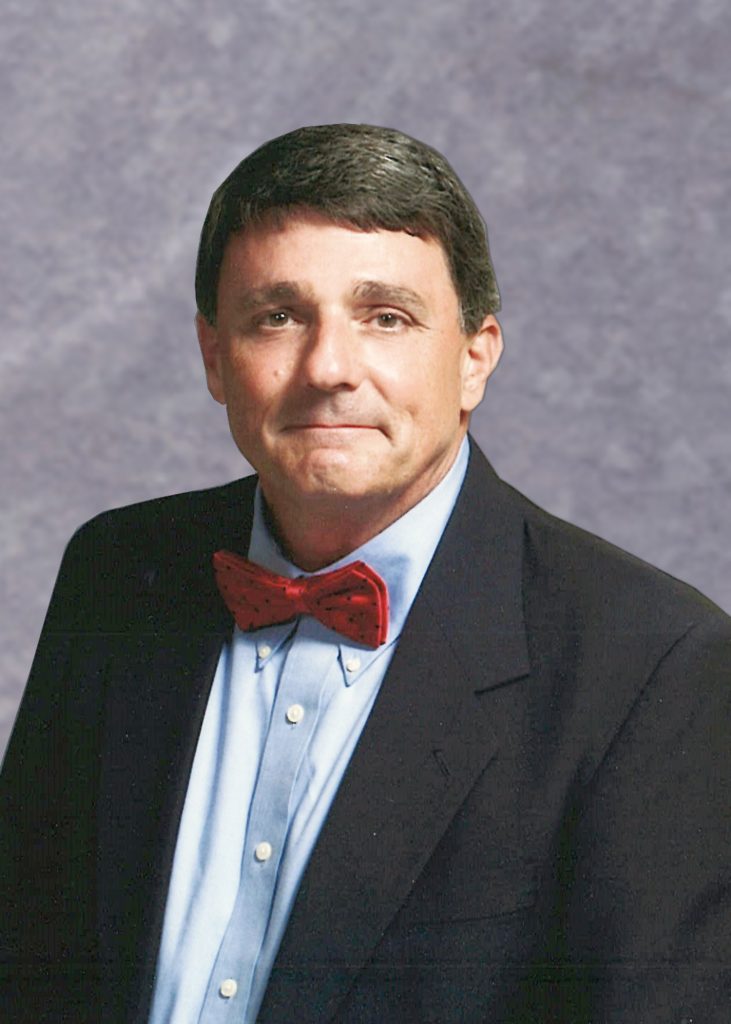 After graduating from Keenan High School, Eddie chose to enlist in the United States Military. He proudly served as a Sergeant in the United States Marine Corps, graduating from Parris Island and then stationed at Marine Corps Air Station Kaneohe Bay. After his military service, Eddie continued his studies at the University of South Carolina graduating with a degree in Marketing, and recently retired from a career in the surveying sales industry.
An avid and lifelong Gamecock supporter, Eddie also enjoyed reading his Bible and books by John Grisham, long morning walks, building things with his hands, and working on his tractor. He adored his family and nothing gave him more joy than being with them. He took his family on many trips to Fripp Island, Folly Beach, spent Christmas at Biltmore and Disney, and countless fall Saturdays at Williams-Brice Stadium.
He loved watching his children grow, and how their relationship evolved over the years from parent to friend. He was blessed to also have a son in-law and two grandchildren. He was always present for their sporting events, and loved spending time with them around the pond and in the woods. In 2021 Eddie and the boys planted twenty-four trees at the front of his property, and the sign he had made to commemorate that day still stands.
The most special person in Eddie's life was Rene, his wife of 45 years. They met in August of 1976 at a Young Adults cookout hosted by Ravenwood Baptist Church, and were married there a year later on August 6, 1977. Together, they set an example for their children and so many others of what a devoted and faith-based marriage looks like. They loved to travel together, see the Eagles in concert, and spend time at the pond with their family during the spring and summer as they watched everyone fish.
Eddie and Rene moved to the Cedar Creek community in Blythewood in February of 1979 where they became charter members of a church plant of Belmont Baptist Church. As a devoted member of Cedar Creek Baptist Church, Eddie served in many capacities including Deacon and Sunday School Teacher for both adults and children. For many years, he lead youth trips and worked with Vacation Bible School and other ministries. As a charter member, Eddie was an integral part of the land preparation and building process for where the original sanctuary and educational buildings still stand. His children, son in-law, and grandchildren were all baptized at Cedar Creek.
Survivors include his best friend and wife, Rene Varnadore Clark; son, Robert Clark; daughter, Jamye Duren (Evans); and grandchildren, Clark Duren and Wyatt Duren; as well as a sister, Faith Koon. In addition to his parents, he was preceded in death by his brother, Lewis Clark, Jr.
The service for Mr. Clark will be held at 11am, Saturday, February 18th, at Cedar Creek Baptist Church, with the Rev. Dr. James W. "J." Thompson officiating. The family will receive friends prior to the service at the church beginning at 10am. Shives Funeral Home, Trenholm Road Chapel, is assisting the family.
Memorials may be made to Cedar Creek Baptist Church, Building Fund, at 1920 Cedar Creek Rd, Blythewood, SC 29016.
Eddie's family loved him fiercely, and he will be greatly missed.
Memories and condolences may be shared at ShivesFuneralHome.com