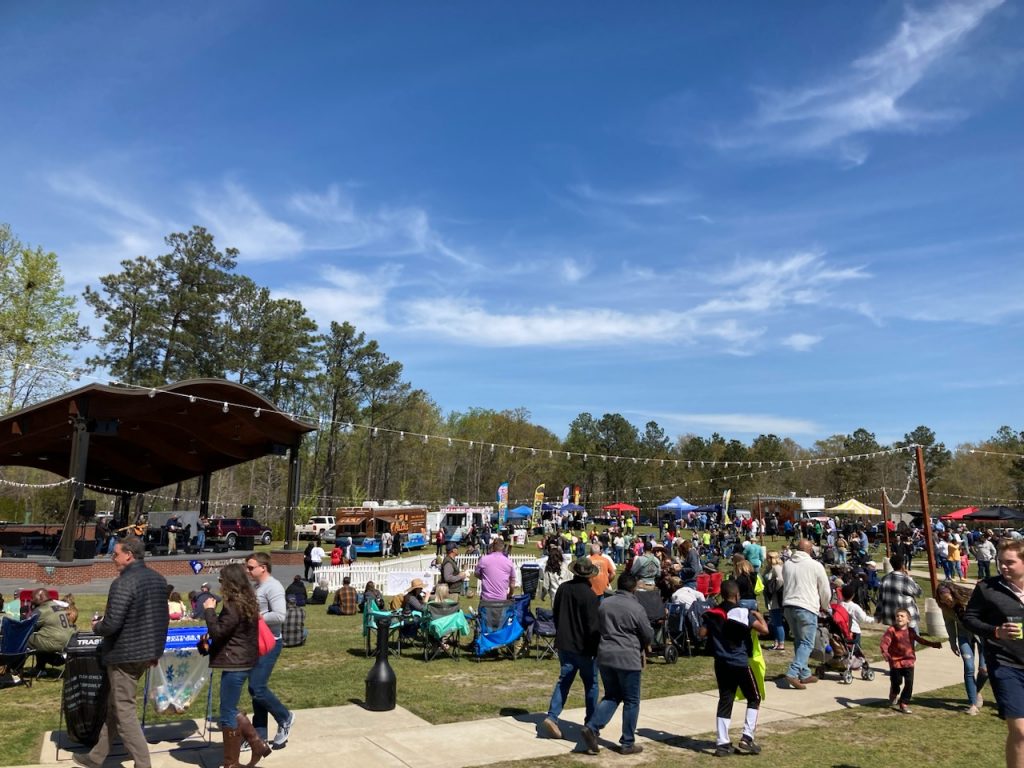 BLYTHEWOOD – The Blythewood Chamber held their annual Ribfest at Doko Meadows Park on March 10 and 11.
 Friday night featured a movie for festival goers. Saturday featured a Bloody Mary contest, music and food. Among Saturday's music performances were The Joseph Grayson band, Commontime Bluegrass Band, Blues Deluxe, Wrong Side of the Tracks and Tokyo Joe.
Winners of Ribfest were awarded Saturday.
Professional Division:
1st: Ultimate Tailgaters ($2500)
2nd: One Eyed Pig ($1250)
3rd: The Saucy Pig ($625)
4th: ML Kelly ($375)
5th: Russ Cornette ($250)
Amateur Division:
1st: Mike's BBQ ($1800)
2nd: G.O,A.T. Gardners BBQ ($900)
3rd: Robert Slusser ($450)
4th: Bo Boys BBQ ($275)
5th: Loads of Flavour ($175)
Veteran Division:
1st: Dodd Squad ($700)
2nd: Big Frank's ($450)
3rd: Big MJ BBQ (250)
Bloody Mary Winner: Hog Wild ($500)