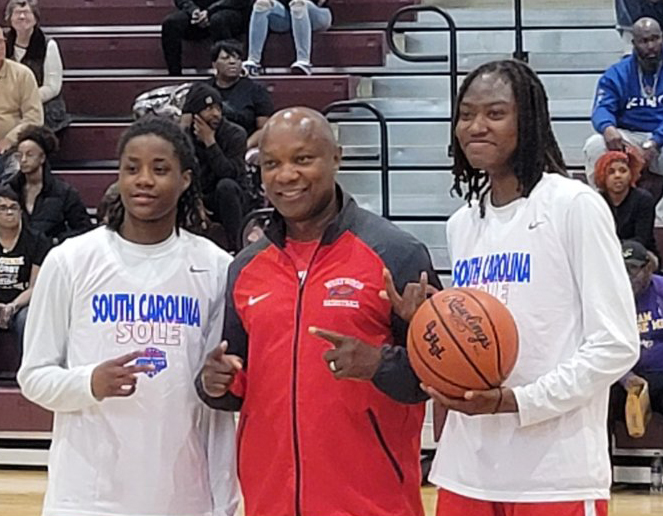 WEST COLUMBIA – Two Redhawks were back on the court over the weekend. Raven Johnson and Korletta Daniels played in the South Carolina Basketball Coaches Association's North-South All-Star game at Brookland Cayce High School on Saturday.
Woods with Coach Bauldrick

Conyers
Daniels and Jessica Woods were named to the SCBCA 4A girls All-State team. Redhawk and South Carolina-commit Arden Conyers was also named to the SCBCA 4A All-State team. Conyers and Woods are set to play in the Carolina Classic on March 25. The games will be played at Hoggard High School in Wilmington, NC. The girls will tip off at 3 p.m., and the boys' game will follow. Blythewood's Chase Thomas was named to the 5A All-State girls' team.