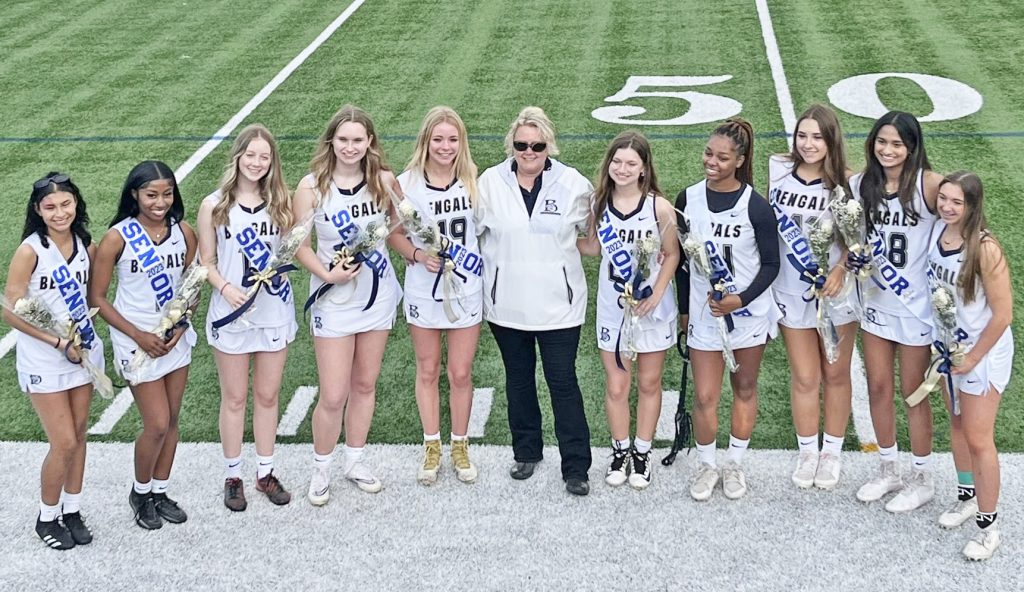 BLYTHEWOOD – Blythewood High School's girls' lacrosse team honored their 10 seniors before Monday's home game against Aiken. The Bengals came away with a 12-11 win over the Fighting Green Hornets in the non-conference game.
Seniors Riley Robinson and Avery Thye led Blythewood's offense with five and four goals respectively. Senior Jessica Whitlock had one goal, and freshmen Anna Swindler and Elli Nels also had one apiece. Nels and Meg Gill had an assist each.
Gill fielded five ground balls, and senior Briana Huff had four. Sophomore Abby Ely had 10 saves in 21 shots on goal.
Blythewood will host Spring Valley tonight.