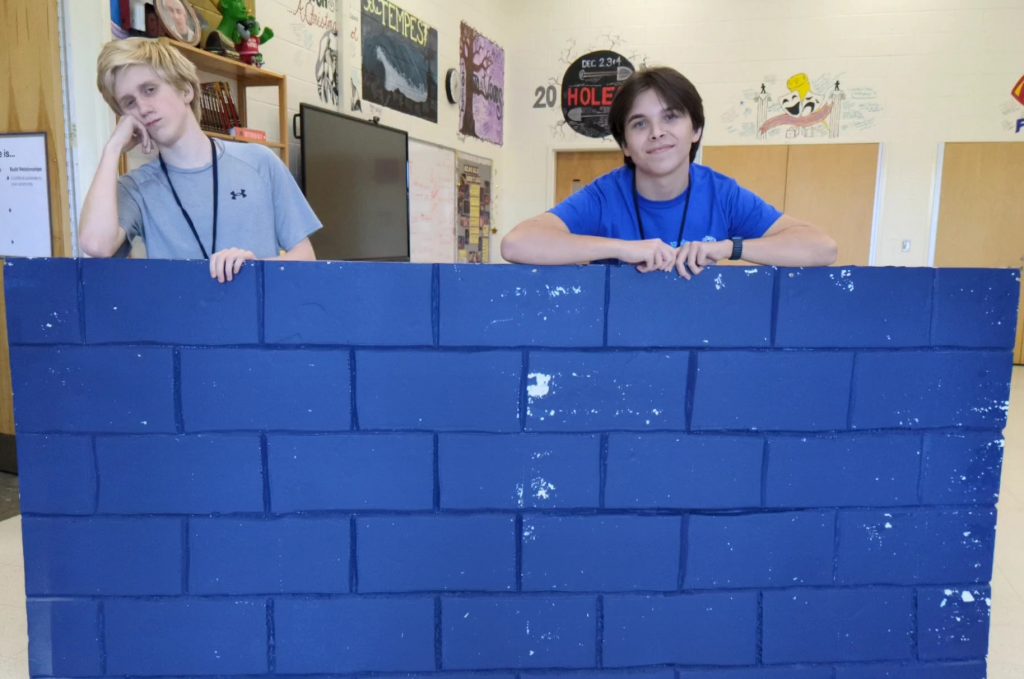 BLYTHEWOOD – The Blythewood High School Theatre Department, Bengals OnStage, is presenting "You're a Good Man, Charlie Brown" at the BHS Auditorium on April 6 & 7 @ 7pm and April 8 at 3 pm. An upbeat show that brings the Peanuts characters and their childhood dilemmas to life, this musical is fun for all ages.
Tickets are $12 and can be purchased at bhstix.org or at the door.
Pictured above, Jack Powell (Charlie Brown) and Sanders Pitts (Linus) rehearsing a scene at the garden wall where many a life mystery is pondered.