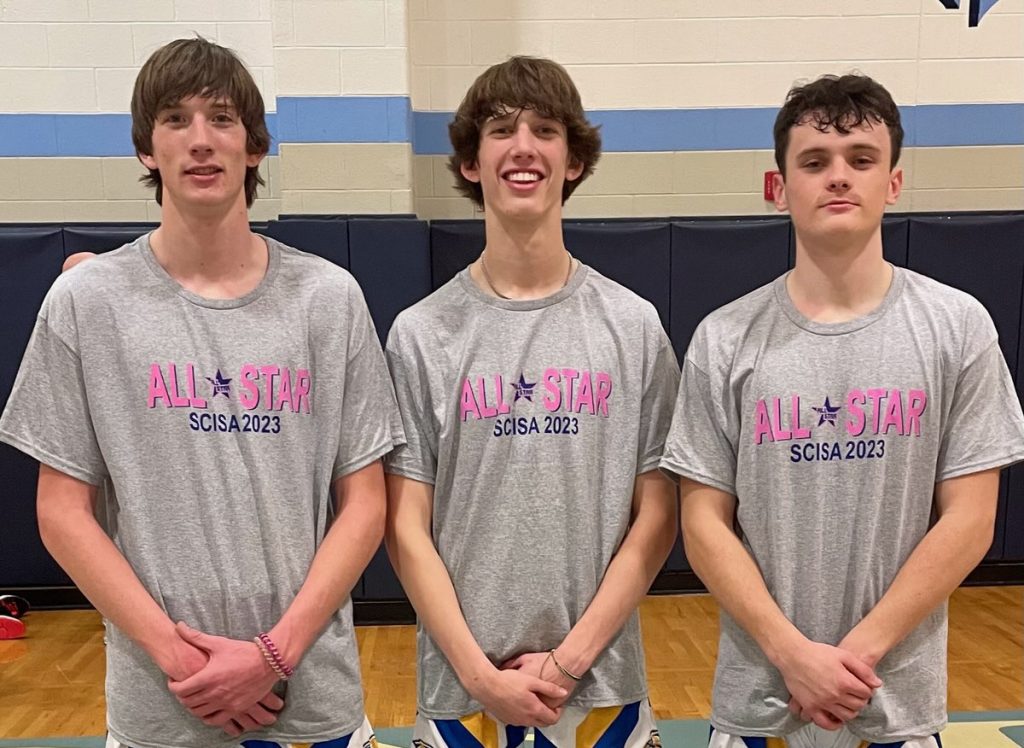 Eagle basketballers Lawson Wade, Miller Stuck, Drew Spires and Meagan Brigman were named to their respective SCISA A All-Star teams. Eagle coach Nick Chaisson coached in the boys' game.
Wade wrapped up the season averaging 17.7 points, 10.1 rebounds, 3.1 assists 1.7 blocks, 1.6 steals per game. Spires averaged 13.1 points, 27 assists, 2.3 rebounds, 1.6 steals and .7 blocks per game. Stuck averaged 7.8 points, 3.7 rebounds, 3.6 assists, 2.4 steals and 1.1 blocks per game.
Brigman averaged 9.4 points, 8.6 rebounds, 1.9 assists, 1.9 steals and 1.9 blocks per game for the Eagle girls.
Wade is a senior. Stuck, Spires and Brigman are juniors at RWA.
Games were played March 4 at Wilson Hall in Sumter.