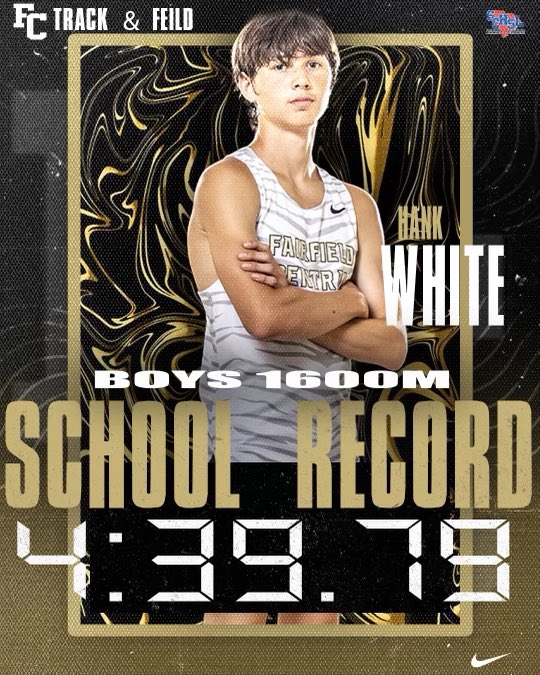 SUMTER – Last week was a fast one for Fairfield Central sophomore Hank White. He set a new person record in the 800m run at Westwood on March 15. White's time of 2:07.99 put him in first place in the event.
White followed that performance his fastest time in the 1600m run on March 18 at the Sumter Gamecock Invitational. White clocked 4:39.79 in the 1600m, which was also a personal best for him and a new school record. He claimed first place with the time.
White also placed fourth in the 3200m run at the Gamecock Invitational with a time of 10:41.04.
At Saturday's event in Sumter, Kenyan Douglas placed first in long jump (13-9.5) and Demetrius Sanders placed second (11-10).