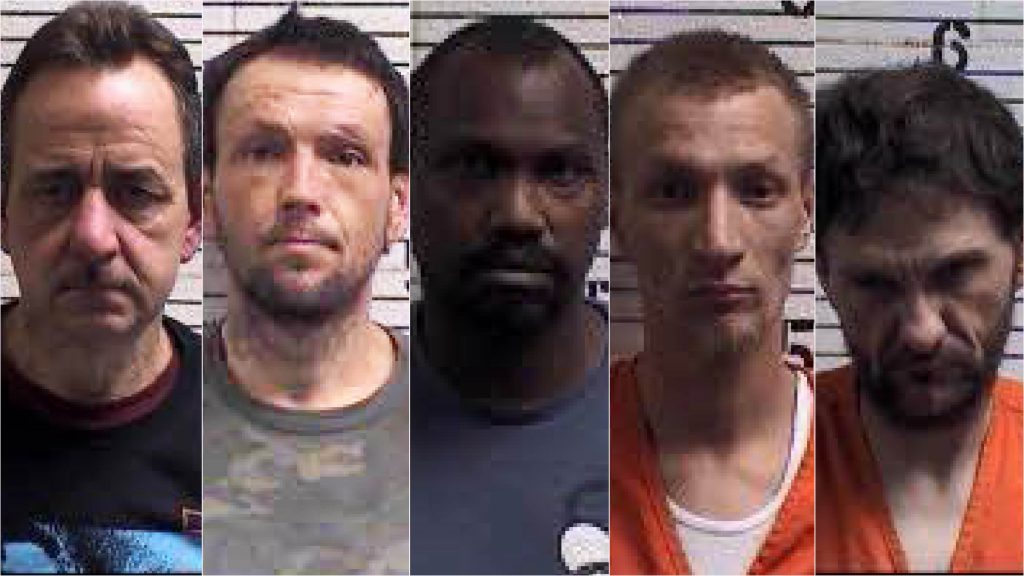 LAKE WATEREE – Five men have been arrested in conjunction with a grand larceny investigation regarding thefts of multiple items from a commercial storage facility in the Lake Wateree area, according to Fairfield County Sheriff Will Montgomery.
During the course of this investigation, it was determined that these five individuals, Richard Adams (50), William Baker, Jr (35) Herman Gear (40), Gregory Javins (26), and John Shirle, III (35), entered the commercial storage facility between Jan. 30-31, and stole two camper trailers and an enclosed trailer containing two ATVs (All-Terrain Vehicles), two generators, and various camping equipment items.
As of Feb. 27, deputies have recovered the majority of these items that were stolen, according to Montgomery, and Investigators are continuing to work to locate the remaining stolen property, including the two generators and one ATV.
All five individuals were charged with three counts, each, of grand larceny, greater than $10,000, as well as criminal conspiracy, one count each.
They are booked into the Fairfield County Detention Center.