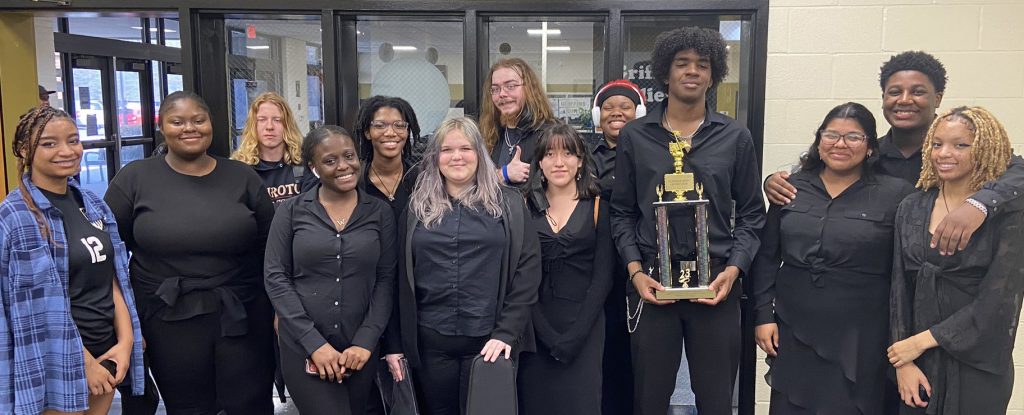 Fairfield Central High School's Orchestra, under the direction of Ms. Naiesha Wise, received a Superior Rating with Distinction, the highest possible rating, at the SCMEA Performance Assessment last week. Their Superior score was unanimous among judges.
Fairfield Central's Chorus, pictured below, earned an Excellent rating, their first in over 20 years, at the SCMEA Choral Performance Assessment on Monday. They are directed by Mr. Byron A. Dixon.
The event was held at St. Andrews Presbyterian Church in Columbia.