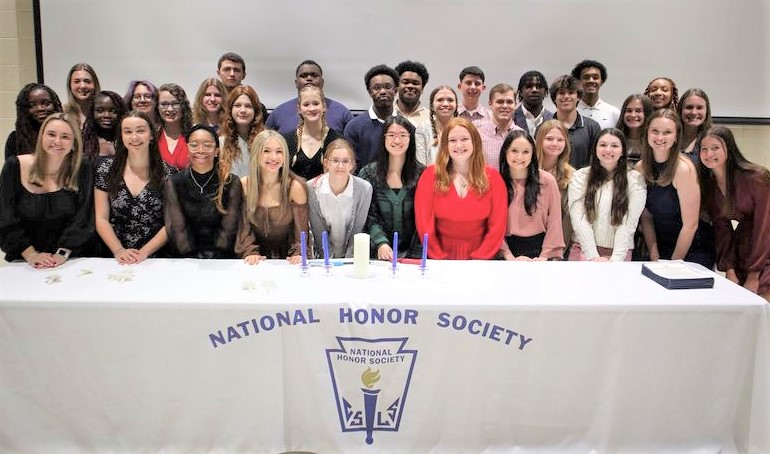 BLYTHEWOOD – Thirty-six Blythewood High School juniors and seniors were inducted into the National Honor Society on Jan. 26. Membership is based on academic excellence, leadership, and service to the community. 
The mission of the NHS is to create enthusiasm for scholarship, to stimulate a desire to render service, to promote leadership, and to encourage the development of character. These students also serve as peer tutors and mentors to younger students.
Front row, from left – Christina Deets, Ashlyn Martin, Ilayah McMurry, Vivian LeBron, Chloe Kucia-Poirier, Erin Robinson, Addison Sussman, Kelsey Stalcup, Jessica Woodley, Anna Sparrow, Jessica Whitlock, Avery Whisenant. Middle row – Amari Wilson, Anyia Wilson, Audrey Blom, Katie Benson, Reese Peck, Noah Brown, Annabelle Manville Jordan Garifalon, Carter Johnson, Eva Pendleton, Madison Powell. Back row – Madison Berry, Layla Downey, Elizabeth Bozard, Andrew Gatzke, Andrew Gilland, Stephen Osaguona, Richard Hamilton, Tray Mayzck, Christian Stewart, Kaitlyn Hardy.