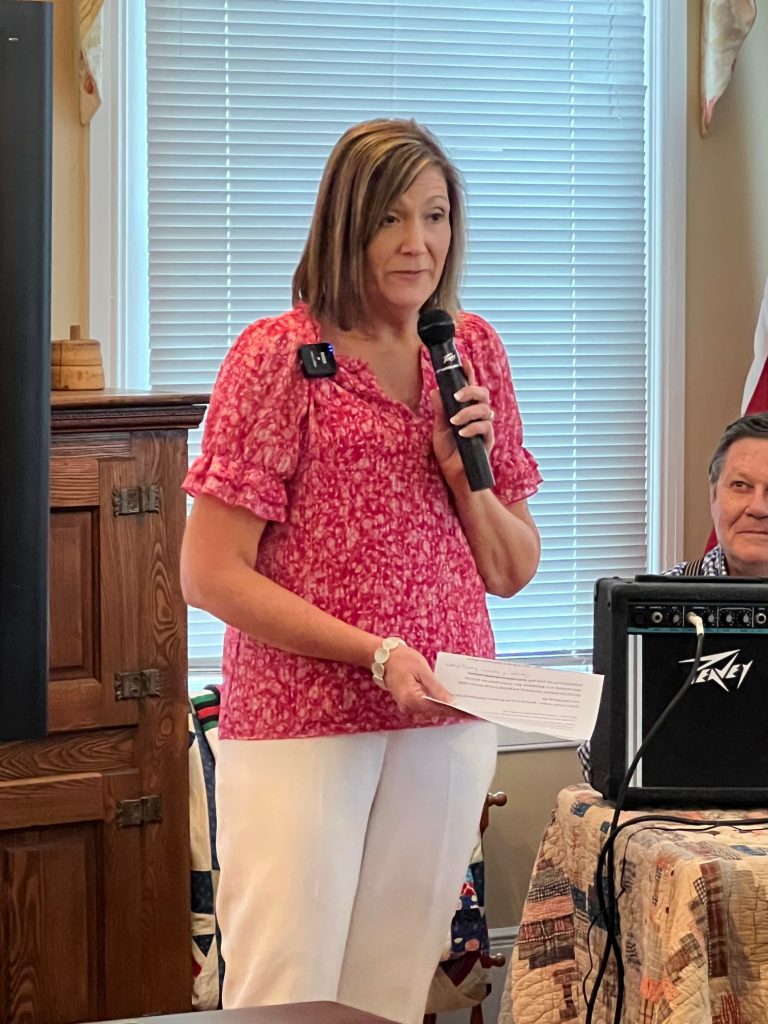 BLYTHEWOOD – Three Blythewood women were featured in presentations in the Blythewood Historical Society's Women's History Month program on Sunday.
The three women were Frances Riley – everyone's favorite first grade teacher; Dorothy Palmer Wilson – Boney Road memories; and Martha Ann Trapp – Farming in Blythewood, shared their stories of growing up, working and raising families in Blythewood.
The program was emceed by Blythewood's Bob Wood, above, a Blythewood attorney and member of the historical society, and Martha Boney McCoy, above left. The presentations were recorded.