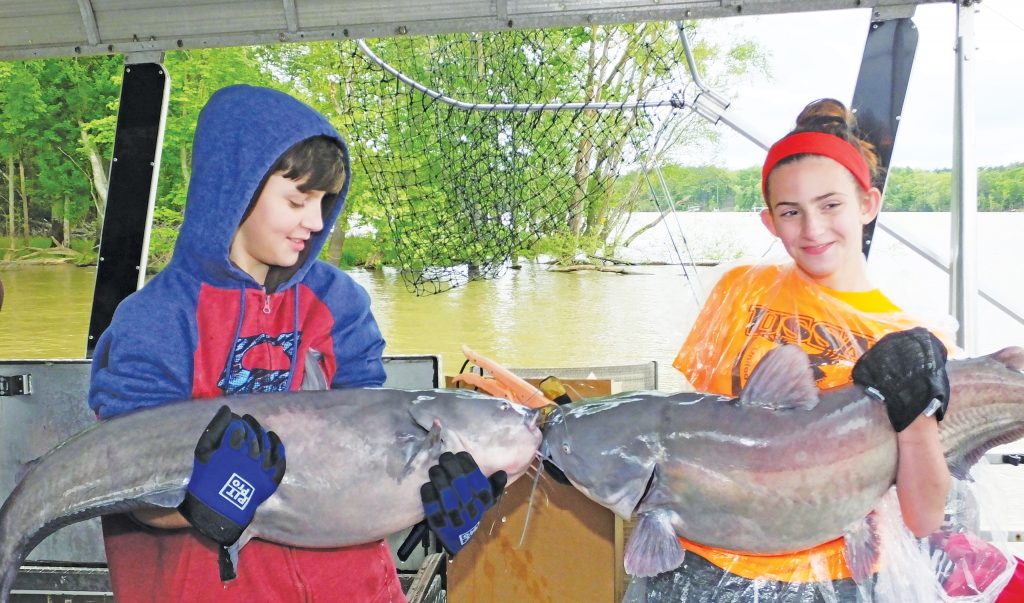 LAKE WATEREE – Midlands area youth with special needs, along with their families, are invited to participate in a free fishing experience on Lake Wateree. Hotel accommodations, food, fishing equipment and even gas money will be provided.
On Friday, May 12, participants and their families will attend a pizza party complete with a meet and greet with boat captains along with a safety presentation.
On Saturday, May 13, the kids will participate in a half day of fishing on Lake Wateree followed by a picnic lunch. All participants will take home a gift bag to remember the weekend.
Organizer Justin Whiteside said this is the fourth year he has been involved in the fishing fun.
"We try to accommodate any need. We already have 27 catfish boat captains lined up for the kids. Each captain has a captain's license."
The event is under the umbrella of The United Special Sportsman Alliance.
Whiteside first became involved with USSA when he heard about one of their events on the radio. He called headquarters to volunteer.
"I was asked to take a child fishing, and I said, 'Sure.' His name was Tucker and he was in a wheelchair," Whiteside said. "He caught a 38 pound fish. It was a textbook perfect day."
Whiteside is so passionate about the fun fishing day that he does not use any money from the USSA foundation but raises the money himself. To that end, he has hosted a womanless beauty pageant and a 'Help shave Sasquatch' campaign.
He doesn't shave for several months and then, for a $2,000 donation to the fun fishing day, he will shave.
Donations come from corporate donors such as Coke, Big Country Omlette, Mosley Fabricators and Copper Chemical as well as from the community.
"This event is free," Whiteside emphasized. "It's all about those kids."
The Department of Natural Resources has waived the fishing license requirement for the event. To sign up click on the link http://www.childwish.org, then select Lake Wateree Fishing Weekend under upcoming events.
For questions contact Justin Whiteside at 803.417.0070.