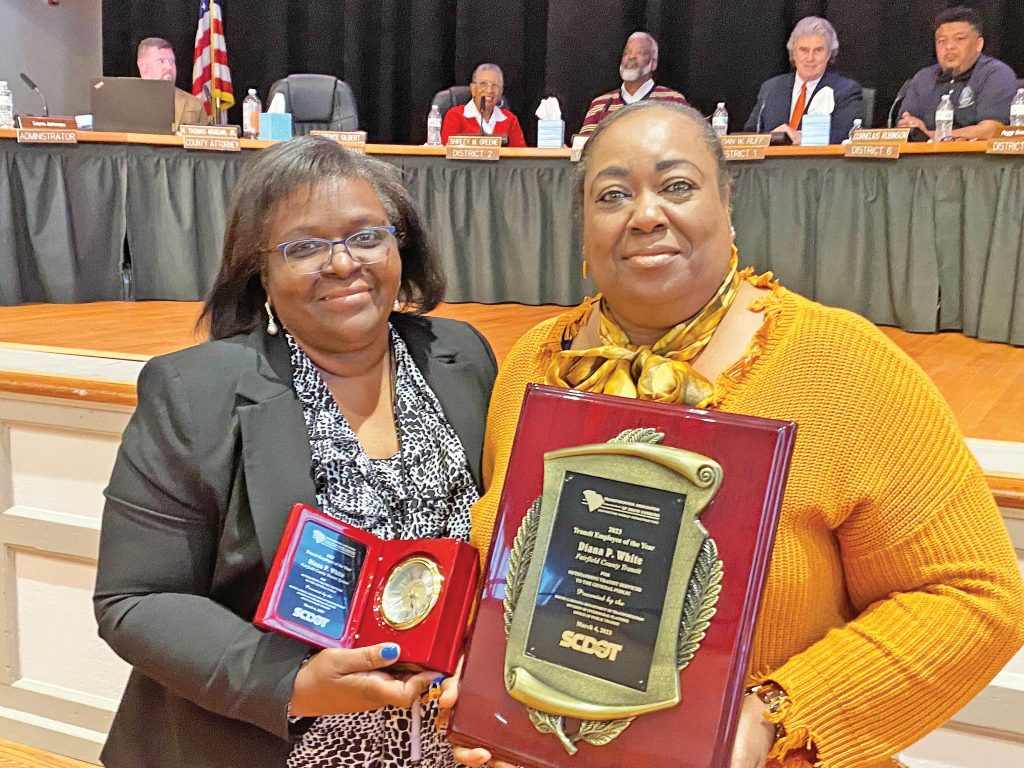 The Fairfield County Transit Department received three awards at the Transportation Association of South Carolina (TASC) annual conference and rodeo.
Pictured above left with Interim County Administrator Laura Johnson, left, Ms. Diana White was awarded Transit Employee of the Year for her service as the Fairfield County Transit Director.
Pictured below left, Joel Glenn Rice received the 2023 Operator of the Year for Demand Response. Pictured below right, Colin Feaster received first place in the Van Division.
Rice

Feaster
TASC is a non-profit that promotes public transportation in South Carolina; it holds a conference and rodeo annually. Feaster will attend the National Community Transportation Rodeo in Oklahoma in May, to be paid with grant funds.