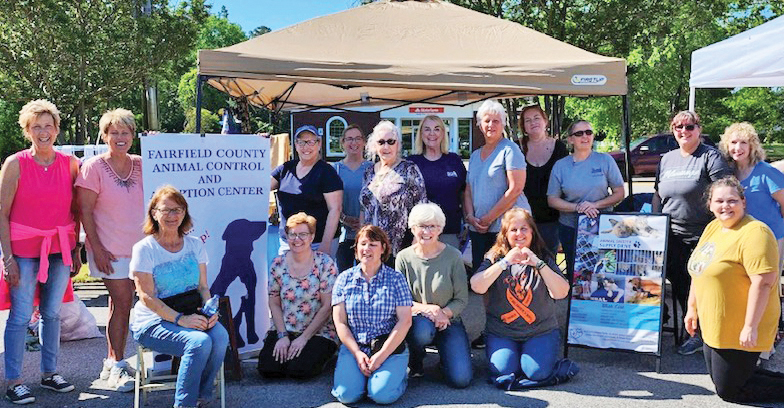 BLYTHEWOOD – It was another great yard sale this year for the Fairfield County Animal Shelter Yard & Bake Sale. The weather was perfect and donations of yard sale items was overwhelming. With about 20 volunteers to make it happen, the sale was a huge success, and all the money from sales and donations will go to the emergency medical treatment for animals at the Fairfield Animal Shelter in Winnsboro. "We are thankful for the donations, the shoppers, our supporters, and for our wonderful volunteers. It was a great day for the shelter animals," said organizer Sonja Murphy.
Kimberly and Chad Adams bought two arm loads of stuff.

Sandy York purchased a puzzle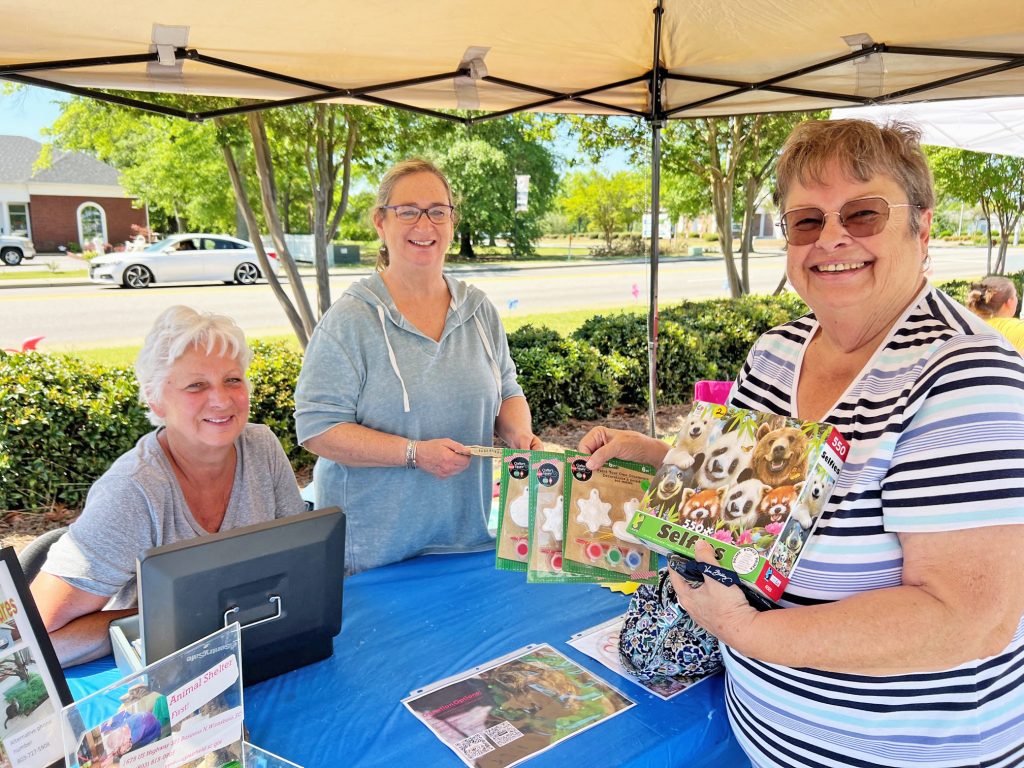 Organizer Sonja Murphy welcomes Joseph Sandor and Harvey

Mary Starns tried out some clubs and is thinking about getting back in the game

Johnnie May Butler found some great scrubs for work.