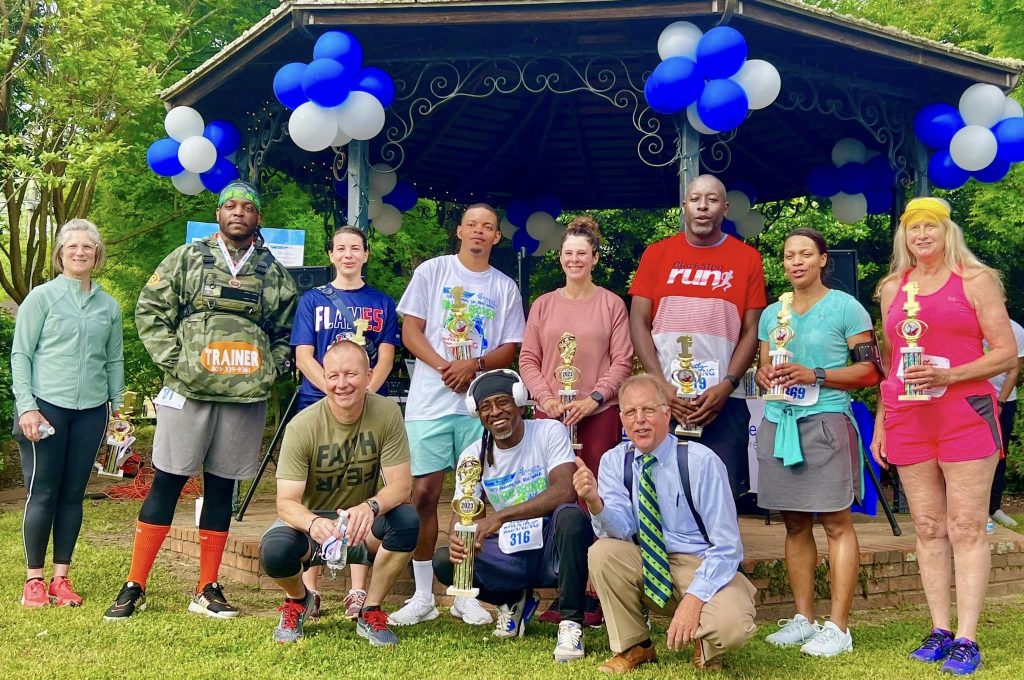 WINNSBORO –  Fairfield's 23rd Annual 5K Run/Walk for Recovery was a big success, with prizes all around for the official U.S. Track & Field sanctioned race last weekend in downtown Winnsboro. The 3.1-mile-run and 1.8-mile-walk was a celebration of Substance Abuse Awareness.
After running/walking the course, church group and individual runners/walkers gathered at the gazebo on Congress Street for healthy refreshments and an awards ceremony. 
Executive Director Vernon Kennedy, below, brought along the Fairfield Behavioral Health Services Team who made a great showing on the track.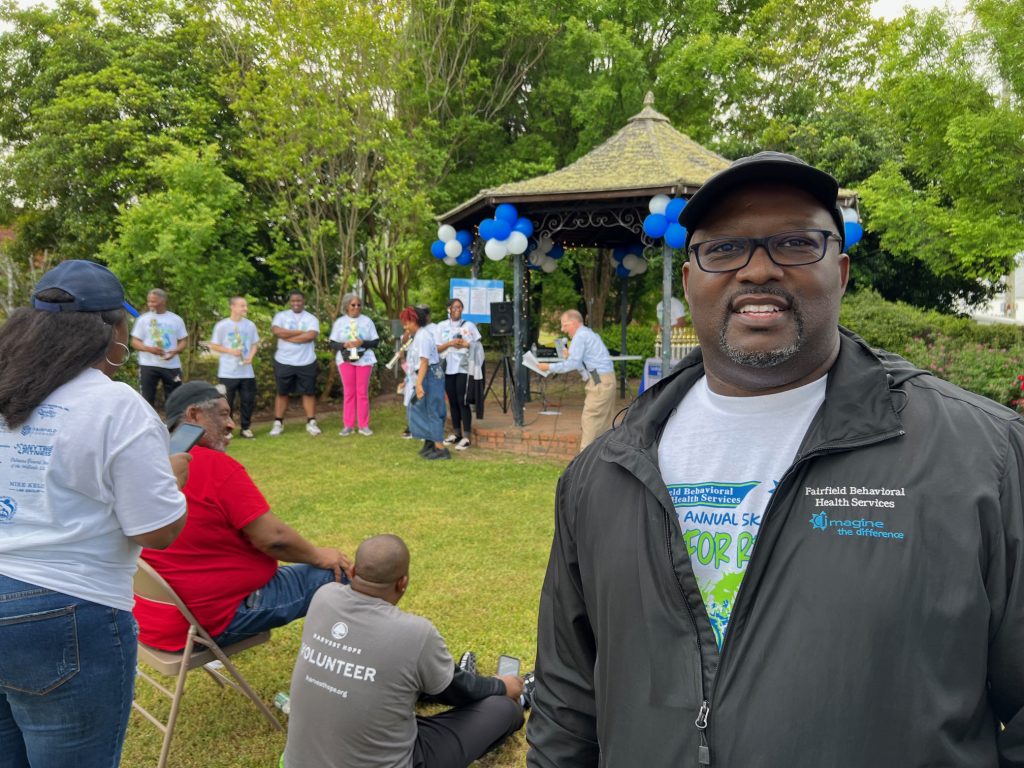 Laurie Mobley, overall female winner

Michael Boyd, overall male winner