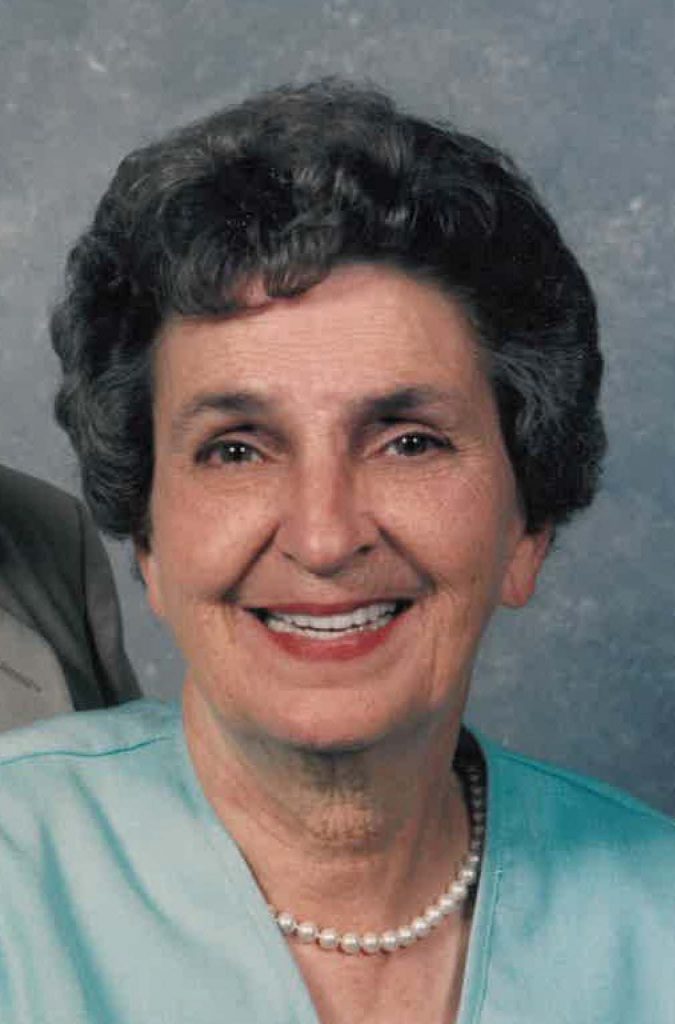 WINNSBORO – Emily Team Whitfield, 98, of Winnsboro passed away on Monday, April 10, 2023.  Born in Asheville, NC, on March 24, 1925, and raised in Camden, SC, she was the daughter of the late Katherine Jones Team and Benjamin Leslie Team, Sr.
She is survived by her son, Swain Whitfield (Amy); daughter, Elizabeth W. Hartman; six grandchildren, Hunter Whitfield, Annie Grace Whitfield McCarty (Will), Emma Whitfield, Margaret Rogers (Steven Parker), Olivia Hartman and Erin Hartman; and two great granddaughters, Vanessa Thompson and Winnie Parker.
In addition to her parents and husband of 63 years, Aubrey L. Whitfield, Emily is predeceased by a brother, Ben Team, Jr.; and sister, Edna Team Bell.
Emily graduated from Camden High School in 1942 and Winthrop College with a B.S. in commerce in 1945. She worked at Dupont in Camden and in 1956 married Aubrey Whitfield. Aubrey's work as a forester with International Paper Company took them from Camden to Saluda, Winnsboro, Farmville (NC), Greenwood and back to Winnsboro. Aubrey and Emily devoted their lives to their children, Swain and Lib. After her children were school age, Emily held jobs as a statistical enumerator with the SC Department of Agriculture and Clemson Extension Service. She later worked as a bookkeeper at Ketchin Mercantile Hardware and retired as finance director with Fairfield County Disabilities and Special Needs. Upon her retirement, Emily was appointed to and served two terms on the Fairfield County Disabilities and Special Needs Board. Emily's many talents included teaching cake decorating classes and making wedding cakes for her children and her nieces and nephews. She also delighted in baking and decorating personalized birthday cakes for her grandchildren. She was known for her delicious Sunday dinners that always included a meat with as many as six or seven side dishes and dessert. Emily devoted much of her time to her church, Sion Presbyterian, where she served as a Sunday school teacher, financial secretary, and member of the Keenagers group and the Women of the Church. She and Aubrey were also long-time counselors at Camp Longridge of Congaree Presbytery. Most importantly, Emily loved her Lord and Savior, Jesus Christ, and cherished her family.
A memorial service will be held at 1:30 p.m. Thursday, April 13, 2023 at Sion Presbyterian Church, 116 W. Washington Street, Winnsboro, SC conducted by Dr. William H. "Buzzy" Elder. The family will receive friends after the service in the church fellowship hall. Interment will be held at 4 p.m. at historic Quaker Cemetery, 713 Meeting Street, Camden, SC 29020.
In lieu of flowers, memorials may be sent to Sion Presbyterian Church or to the Quaker Cemetery.
Pope Funeral Home is honored to assist the Whitfield family.