COLUMBIA – Fairfield Central blistered Eau Claire in a double-header on Tuesday. The Griffins won the first game 18-2 in two innings and followed with a 19-0 win, also in two innings.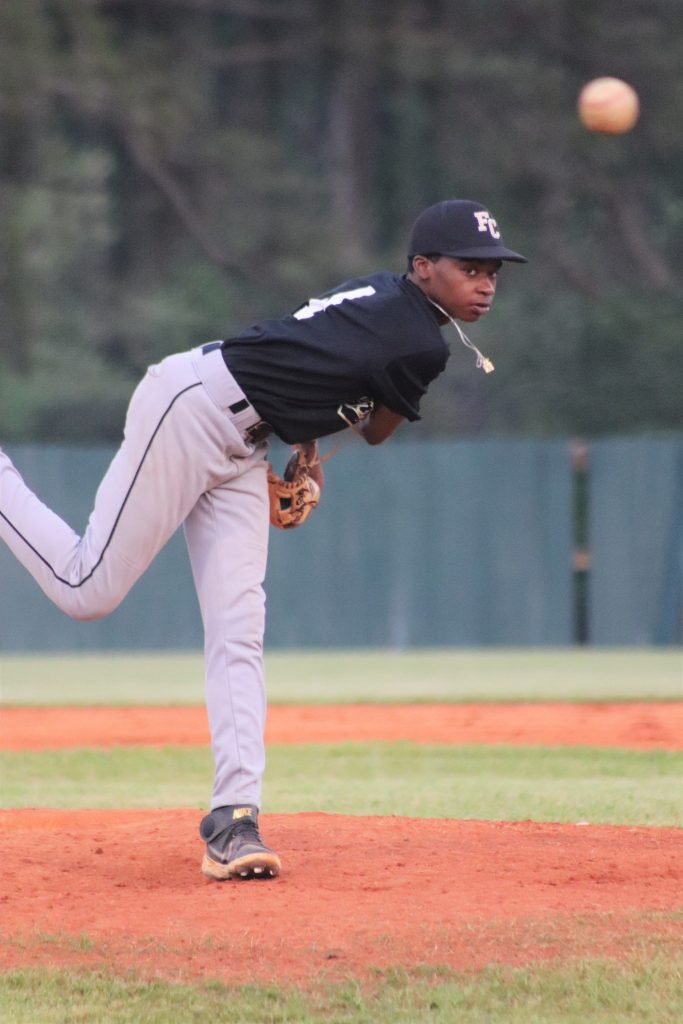 Joseph Gonzalez picked the first two-inning game. He faced 12 batters, struck out one, walked one, allowed three hits and two runs.
Curtis Sampson and Nygel Woodard each had a triple and a double in the scoring fest. Blake Gambrell had two doubles. Rylan Woodard and R Ramsey also doubled in the win. Ramsey, Gambrell and N Woodard all tallied two RBIs.
In the second game, it was Gambrell who had a triple and a double. Sampson tripled again and Rylan Woodard doubled again. Ryland and Nygel Woodard both had two RBIs to lead the team.
The Griffins had 32 stolen bases in the four-inning stretch – 16 in each game.
Tyon Belton faced seven batters in two innings on the mound. He struck out four, allowed no hits and walked none.
The Griffins sit at 8-4 on the season.
The Griffins hosted Airport on Wednesday, but scores were not available at press time. They'll host Dreher tonight at 7:30 and Richard Winn on April 11 at 1 p.m. before breaking for Spring Break.
FC 18, EC 2
FC – 9-9-X-X-X-X-X – 18, 14, 0
EC – 1-1-X-X-X-X-X – 2, 3, 2
WP: Gonzalez
FC: Sampson 2-2, 2B, 3B, RBI. Gambrell 3-3, 2B(2), 2 RBI. Warren 2-2. Diggs 1-1. N Woodard 3-3, 2B, 3B, 2 RBI. Douglas 1-1, RBI. Ramsey 1-2, 2B, 2 RBI. R Woodard 1-2, 2B, RBI.
FC 19, EC 0
FC – 18-1-X-X-X-X-X – 19, 12 0
EC – 0-0-X-X-X-X-X – 0, 0, 0
WP: Belton
FC: Gambrell 3-3, 2B, 3B, 2RBI. Sampson 3-3, 3B, 2 RBI. Ramsey 1-1, RBI. Gonzalez 0-1, RBI. Diggs 1-2, RBI. N Woodard 2-2, 2 RBI. Harrison 1-2, RBI. R Woodard 1-2, 2B, 2 RBI.