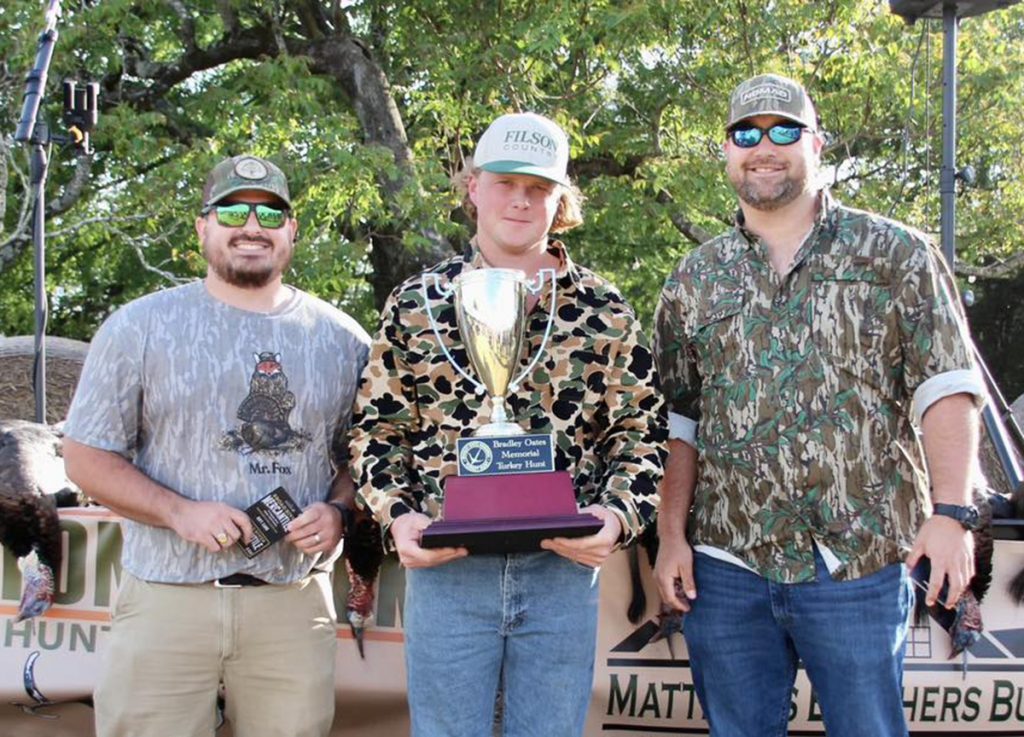 WINNSBORO – "All I can say is Bradley sure would've been proud," read the post on the Bradley Oates Memorial Turkey Contest's Facebook page following Saturday's inaugural event.

The turkey contest awarded prizes to the three biggest birds, scored via the National Wild Turkey Federation scoring guidelines. The first place $1,000 prize went to Conrad Sharpe, whose bird scored 82.4375. Jennings Sharpe finished second with 68.625 and received a $500 gift card to Broad River Mercantile. Stiles Brunson placed third with a bird that scored 65.5. Brunson received a $250 gift card to Broad River Mercantile.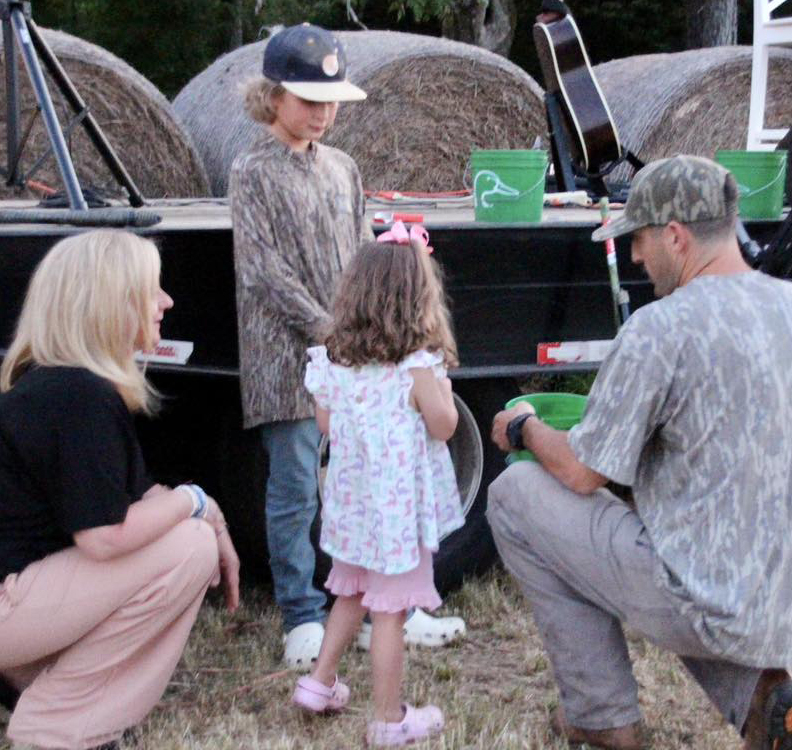 The event also included a BBQ dinner, complete with live music from Winnsboro native Taylor Ingle, drinks, raffles of guns donated and a small silent auction.
While the fundraiser was formed honor Oates' passion for turkey hunting, the funds raised benefit Oates' family, helping contribute to the tuition of his two children who attend Richard Winn Academy. Additional funds raised will benefit Richard Winn athletics, where Oates was a coach for many years.
The event idea was sparked through Oates' friends Meg and William Ladd and began to snowball when Broad River Mercantile joined in on their efforts. The Chester-based store donated prize money, t-shirts, hats and the majority of the raffle and auction items. Headlining sponsors were Matthews Brothers Builders and Air Care Heating & Air, and John and Kerri Martin cooked and donated all of the BBQ dinner. Seventeen additional sponsors contributed to the contest's success.
"It was truly amazing to see 200+ people come out to support our first event," the Facebook post continued. "We're already looking forward to doing it bigger and better next year!"
The inaugural event set a high bar for future events as it raised over $25,000, with 40 teams from all over South Carolina competing in the turkey contest and a crowd enjoying an evening to honor Oates in a field at South Winns Ranch.