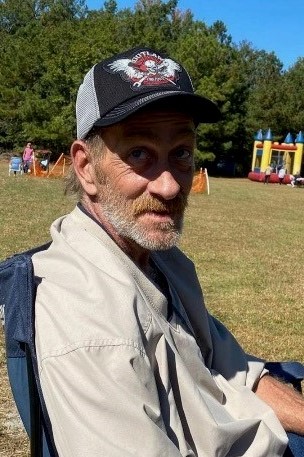 BLYTHEWOOD – John Franklin (Frank) Hagood, Jr., 54, of Blythewood, died on Saturday, April 8, 2023. Born in Columbia, SC, on January 20, 1969, he was a son of the late John Franklin Hagood and Betty Ward Hagood. Mr. Hagood was a graduate of Spring Valley High School and employed as General Manager with Warren Truck Equipment. He enjoyed working on the family farm and spending time with his family, friends and 67' Chevelle. While he could often procrastinate, Frank always stuck to his word and devoted time to those he loved. Recently, his favorite memories were made with his three granddaughters.
Survivors include his wife, Melissa (Missy) Lail Hagood; children, Shelby Hagood Stewart (Ryan), John Hagood (Kennedy), and Rebecca Hagood; granddaughters, Haylee Mae Stewart, Raylan and Lainey Hagood, and another granddaughter to be born in Summer 2023. He is also survived by brothers, Tom Hagood (Sheila), of Elizabethtown, NC and Allen Hagood (Brandy), of Blythewood; as well as numerous nieces, nephews and countless friends.
The funeral service for Mr. Hagood was held at 2 o'clock, Tuesday, April 11th, at Sandy Level Baptist Church, 408 Blythewood Road, Blythewood. Burial followed in St. Mark's Lutheran Church Cemetery, 105 Main Street Blythewood. The family received friends from 5 until 7 o'clock, Monday evening at Shives Funeral Home, Trenholm Road Chapel, 7600 Trenholm Road Ext., Columbia.
Serving as pallbearers will be Clayton Trapp, Coleman Trapp, Sr., Coleman Trapp, Jr., Keith Workman, Mike Miller, Bill Faircloth, Darrell Tucker, Joel Black, Kolton Kaiser and Bill Broach.
Memories and condolences may be shared at ShivesFuneralHome.com