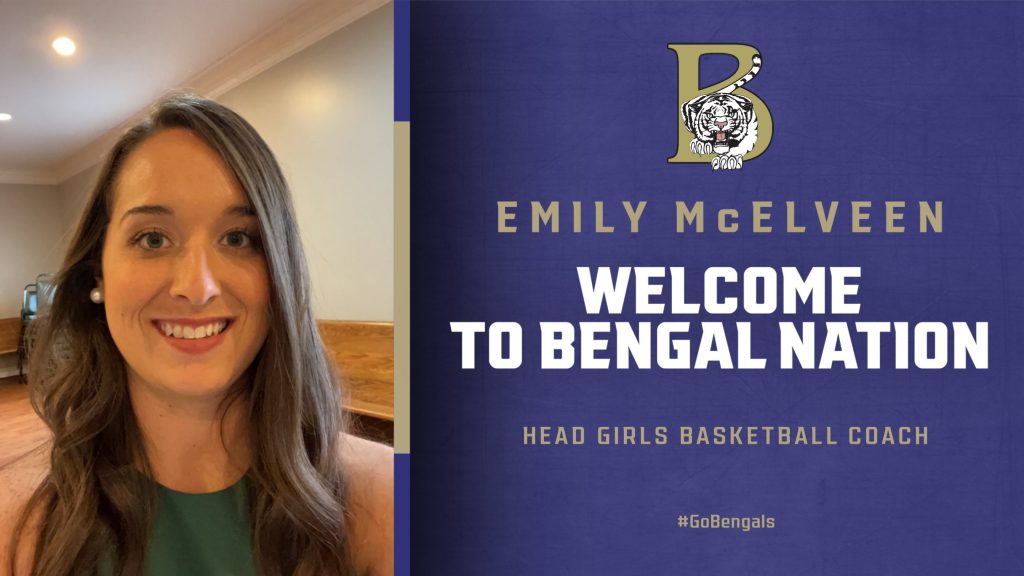 BLYTHEWOOD – For the first time since the school opened in 2006, Blythewood High School has a new girls basketball head coach in Emily McElveen.
With her promotion April 4, the Bengals assistant to the team's only coach, Steve Inabinet, succeeds him. After leading the team to a 15-14 record and the Bengals first playoff appearance since 2017, Inabinet retired from coaching. He will teach at the school for another year.
McElveen left the head coaching job at Richard Winn to join Inabinet and be an assistant at a Class 5A-level team.
"Coming into the bigger program as an assistant I was able to see how a larger school is doing," McElveen said. "I wasn't stepping into it blindly and it built up to here being the head coach of a 5A program. It's definitely an exciting new experience."
The Bengals turnaround last season came after an 0-19 season in 2022. For the 2022-2023 season, Blythewood added freshmen Chase Thomas, India Williams, and Hayley Hightower, among other new faces, to the roster. Thomas (16.3 points and 10.3 rebounds per game), Williams (13.4 ppg), and Hightower (12.1 ppg).
That freshman trio, along with a core of veteran players, will return next season a little bit older, a little "We have a lot of promises to keep," Ruble said. "And we want this to be an exciting time for all of us." bit wiser. And, the entire team has tasted victory.
"We've got some good and young talent eager to learn and eager to be there, which is a positive," McElveen said. "That's going to ignite the older ones, and we have two rising seniors that have been a part of the group for a long time. It's a good mix between the two, the seniors bring the experience and underclassmen bring the energy."
Especially hopeful is that the freshmen who played last year will return with a greater knowledge of the high school game than if they rode the bench.
"Our younger players understand the game more, they understand the pace," McElveen explained. "They understand now that it's a whole different game than it was in middle school, than it was in AAU, where you're all the same age. They understand about being ninth graders playing juniors and seniors, just the pace of the game is different. I think they'll be more successful in the future."
McElveen, a native of Manning and graduate of Laurence Manning Academy, played basketball at Newberry College and graduated in 2018 with a bachelor's degree in physical education.
She coached at Muller Road Middle and was head coach at Richard Winn Academy for the 2021-2022 season.
"That was a great starting point," McElveen said. "It's a small private school that was a great place to start, to get me introduced into head coaching."
Last year she said Inabinet pretty much gave her free reign in practice and on the court.
"I was involved with the team a lot last year," she said. "Coach Inabinet gave me a lot of freedom to work with the kids and that was a big help. I know I'm young, probably one of the youngest coaches in 5A basketball, but I'm definitely grateful to know that I have a lot of support."
That support comes throughout the Blythewood community, from other coaches to parents. She also knows that as the head coach, the relationship between her and the team will be different, but she knows that she's not a stranger to them and they can relate to her.
"Coach (Zeke) Washington and a lot of other people reached out to me and I know there are a lot of people there willing to help me," McElveen said. "I know Blythewood's taking a chance at my age because a lot of schools wouldn't do that. I'm grateful and ready to get the season started."