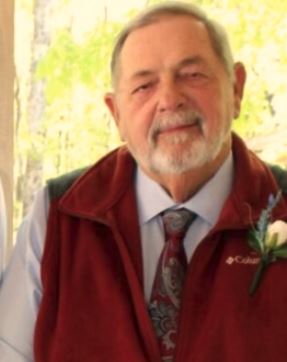 BLYTHEWOOD – Milton Douglas "Doug" Broom, 81, of Blythewood, passed away on Tuesday, April 4, 2023. Born on December 15, 1941, in Columbia, South Carolina, he was the son of the late Cauthen Doulas Broom,. Jr. and Gwendolyn Cope Broom. Doug was a humble servant of God and lived his life serving his savior and sharing the love of Christ. A caring, Godly man, he touched and blessed so many through his singing and his Christian testimony. He was a devout member of Blythewood Baptist Church since 1993, where he sang in the choir.
Doug was the loving husband of 42 years to the late Wanda Hinson Broom. He was a true family man with the most kind, loving soul. Doug was generous and always good to others. He graduated from Blythewood High School and was the owner of Broom Heating & Air, which he successfully operated since 1970. Doug was a hard worker and farmer. In his free time, he enjoyed singing and car racing. Doug truly left his mark on this earth and will be missed dearly by many.
Survivors include his children, Milton Douglas "Dusty" Broom, Jr. (Veda Lynn), Dorothy Faye Beggs (David), Wanda Renee Carpin, Cyndi Burrell (Bill), and Sandra Dee Christmus (John); his grandchildren, Nichole, Rachel, Dustin, Jake, Dakota, Judson, Jordan, Dillon, Dalton, Caleb, Haden, Haleigh, John Luke, and Cullen; great-grandchildren, Arabella, Grayson, Lucy, Coral, Hunter, Jack, Abigail, and Mia; and sister, June Blume. In addition to his wife and parents, he is preceded in death by sister, Dorothy Faye Broom.
The funeral service for Mr. Broom was held at 3 o'clock on Friday, April 7th, at Shives Funeral Home, Trenholm Road Chapel, 7600 Trenholm Road Ext., Columbia, SC. The family received friends prior to the service beginning at 1 o'clock. Burial followed at Crescent Hill Memorial Gardens, 2603 Two Notch Road, Columbia, SC.
In lieu of flowers, memorials may be made to Blythewood Baptist Church, 101 Bass Road, Blythewood, SC.