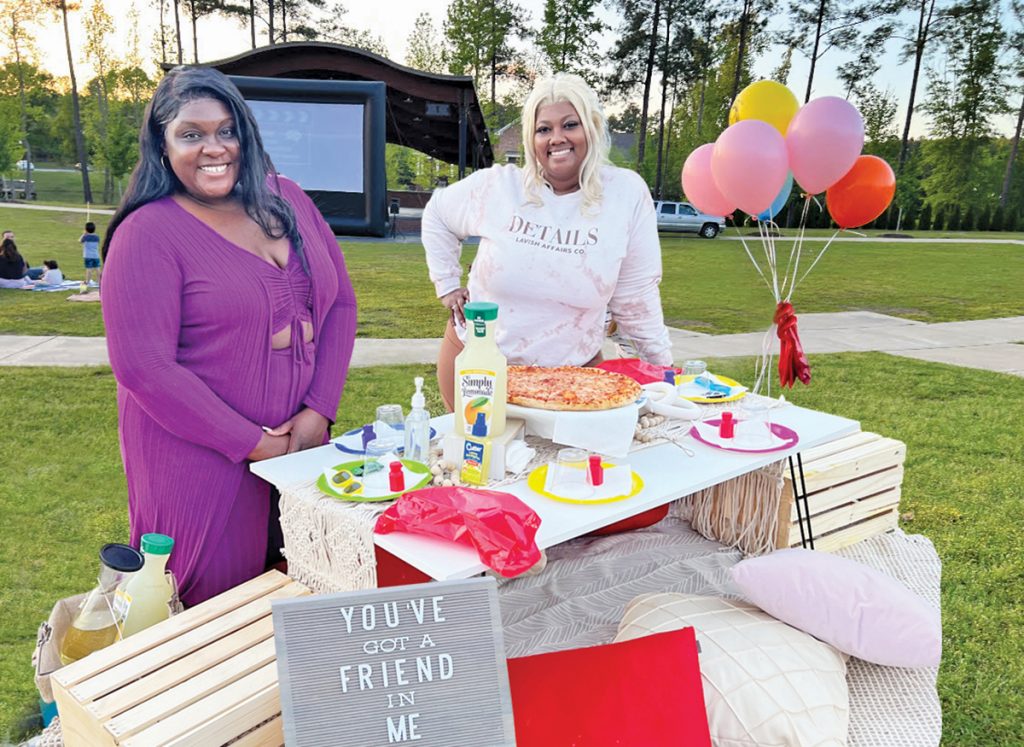 BLYTHEWOOD – It's spring in South Carolina, and for a lot of people that means it's time to have a picnic.
That's the focus right now for a pair of Blythewood High School alums and local event planners who've teamed up to offer themed picnics, to help make seasonal celebrations special.
"About six or seven months ago, we came together and started doing picnics, and it hit the ground running," says Bria Bethea, who's putting on the events for clients with her high-school pal Brantley Minor.
Bethea, a wedding and travel planner who works individually under the name B.Eventful Planning, says it started with a request from a Winthrop University college classmate who asked her to coordinate a picnic in Atlanta for her birthday. Bethea called on Minor to help, and fun was had by all.
Since then, she says it's been non-stop.
"We have picnics all the time," she says. "That one picnic started a lot more."
Minor, a Westwood High School teacher and party planner who specializes in showers, décor, and custom items, does business individually under the name Karot Kustoms.
Bethea says their picnic business, Details Lavish Affairs, offers two types of picnics: the simple "boho picnic," a less formal style that's popular for things like date nights, graduation and other casual events; and the more formal "beyond picnics," which features more extensive décor and is often selected for bigger events like anniversaries and bridal and baby showers.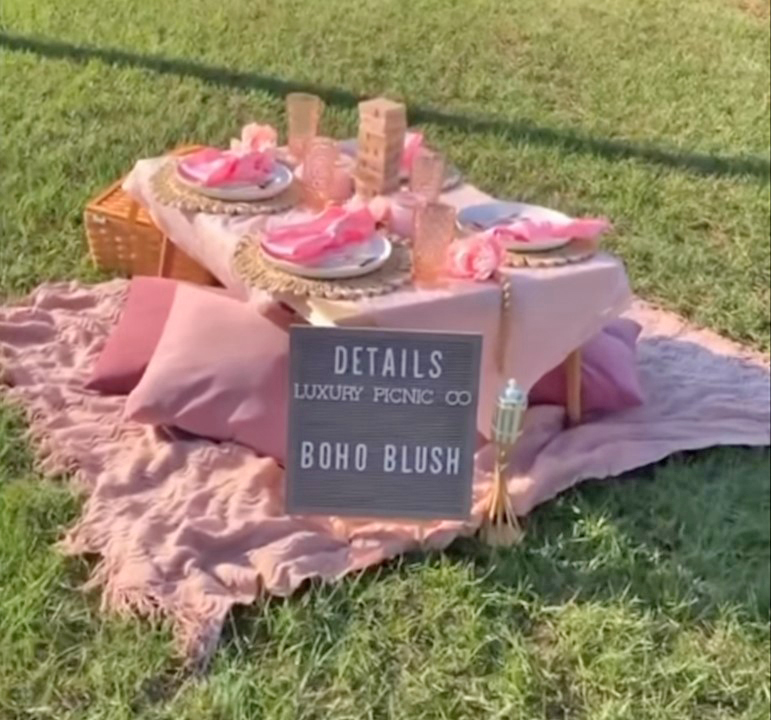 They also have a variety of themes – all of which have names starting with "B" in honor of Bria and Brantley.
Among their favorite projects so far: a horror-themed Halloween candy picnic and a Valentine's Day hotel room picnic fit for the movies.
"I think my favorite was all black balloons with black balloon strings hanging from the ceiling with roses hanging from them and rose petals in the shape of a heart on the bed with candlelight," she says. "It was gorgeous, and the couple loved it so much."
Recently, Bethea and Minor pulled together a small classy pizza picnic for two little boys in Doko Park for the kickoff night of Erica Page's Movie Night series. The picnic was complete with a table, crate stools, and pillows for lounging during the movie. For the Toy Story theme, there were matchbox car toys, little bottles of bubbles and sunnies to wear until the low afternoon sun went down.
With picnics, of course, there's always a risk that it could rain. But Bethea says when that happens, they simply re-create the magic indoors. For example, she says, one recent bridal picnic was moved from outdoor party to indoor picnic in the bride's living room – and it went well despite the rain.
Overall, Bethea says she and Minor have had a lot of fun bringing their event-planning specialties together through Details Lavish Affairs to create unique picnic experiences. They can be reached by e-mail at [email protected] or by phone at (803) 662-7474.
"We both love it. I think we both like seeing the joy on those faces once we work so hard to perfect something for them, and they get to enjoy it," Bethea says. "It makes us happy to make other people happy through our events."