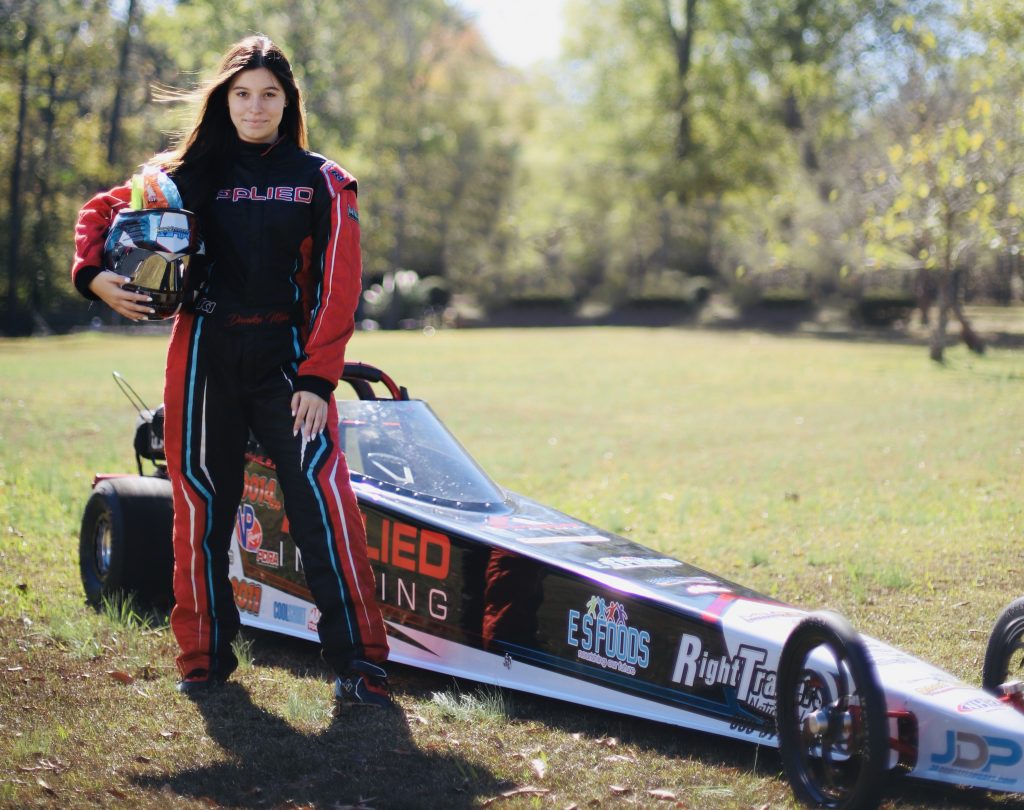 RIDGEWAY – Teen dragster Danika Miles placed second last month in her first national competition at GALOT Motorsports in Benson, N.C.
"She was in the lead when her motor locked up just short of the finish line, throwing her into second place," said her father and crew chief Gabe Miles.
The race was the first of eight races in the Professional Drag Racers Association. That second place qualified her for the PDRA East Coast Nationals.
Danika, 15, began racing five years ago. Last year she finished 4th in the National Hot Rod Association Southeast Division. She currently competes in the Pro Jr. Dragster division, but she will begin racing a full size dragster in September when she turns 16, and for the remainder of the season will compete both cars in their respective divisions.
Racing is not something new in Danika's family. Ricky Miles, her late grandfather – who owned an auto mechanic shop in Ridgeway – was a well-known eight-time dirt racing champion. Danika's father, Gabe – who owns Miles Custom Paint and Body Shop in Ridgeway – says he's worked on car engines in his father's shop since childhood. A few years ago, he built a race shop where he builds, paints and repairs Danika's cars as well as one for himself.
Gabe Miles began racing after Danika took up the sport. He also qualified for the PDRA East Coast Nationals last month in the adult division. He and Danika both received points that will contribute towards their championship goals.
Gabe's wife, Kristen, says, however, that he insists on racing in Danika's shadow, that the focus is on Danika and her racing career.
Her career is blooming. She has national sponsors as well as several local ones. One of her national sponsors, ES Foods, a supplier of foods for schools across the country, promotes Danika's racing life a number of ways, including on posters displayed in school cafeterias that the company contracts with.
Her other sponsors include Applied Innovation, KD Promotions, Project Tomboy, The Art of Dentistry and, locally, by Sarah & Geo's and Blown Away Hair Salon.