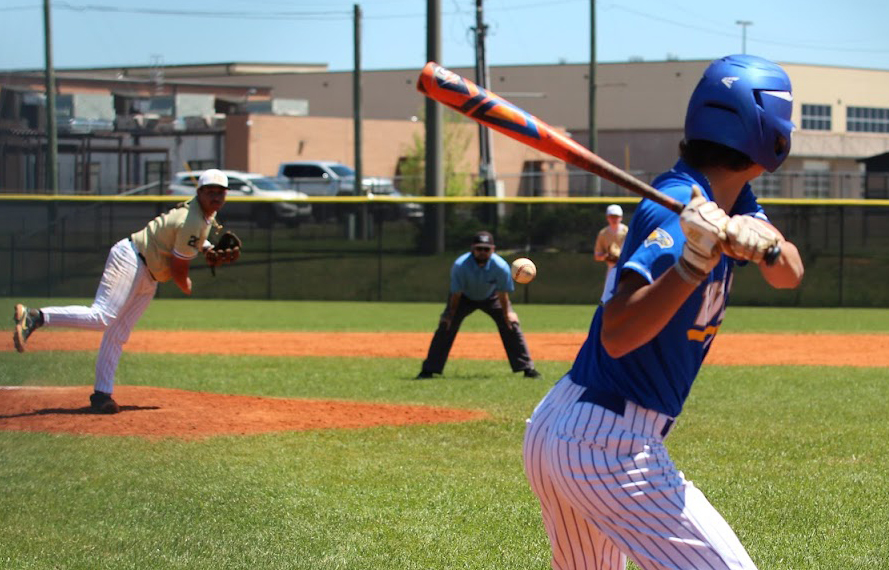 WINNSBORO – It seems to always be exciting when the Eagles and Griffins cross town to face each other, and Tuesday's 1 p.m. game was no different.
After seating the Eagles on double play and a strikeout in the top of the first, Fairfield Central took an early lead.
With Eagle sophomore Charlie Bonds on the mound, Curtis Sampson reached first and advanced to second on a fielding error. Blake Gambrell followed with a double to score Sampson. Gambrell took third, then scored on a fielder's choice.  Two groundouts and a fly out ended the inning with Fairfield up 2-0.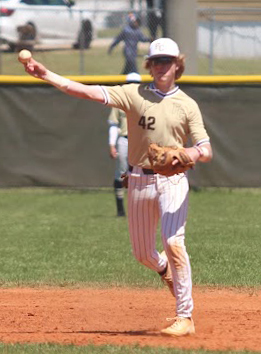 Both teams put runners on, but Fairfield's two runs stood solo until the top of the fourth.
With one out in the top of the fourth, Charlie Bonds reached on a fielding error and advanced to second. Rob Wilson was safe at first on a dropped third strike; Bonds advanced to third. Lawson Wade drew a walk to load the bases. Bonds scored on a passed ball before another strikeout threatened to leave two Eagles in scoring position. Another passed ball scored Wilson. Anthony Armstrong followed with a single to left that scored Wade, giving the Eagles their first lead of the game. With runners on first and second, the inning ended on with strikeout.
Down 3-2, Robert Ramsey led off for Fairfeld with a single to left, but a double play and groundout put a quick end to the inning. Both teams remained scoreless until the seventh.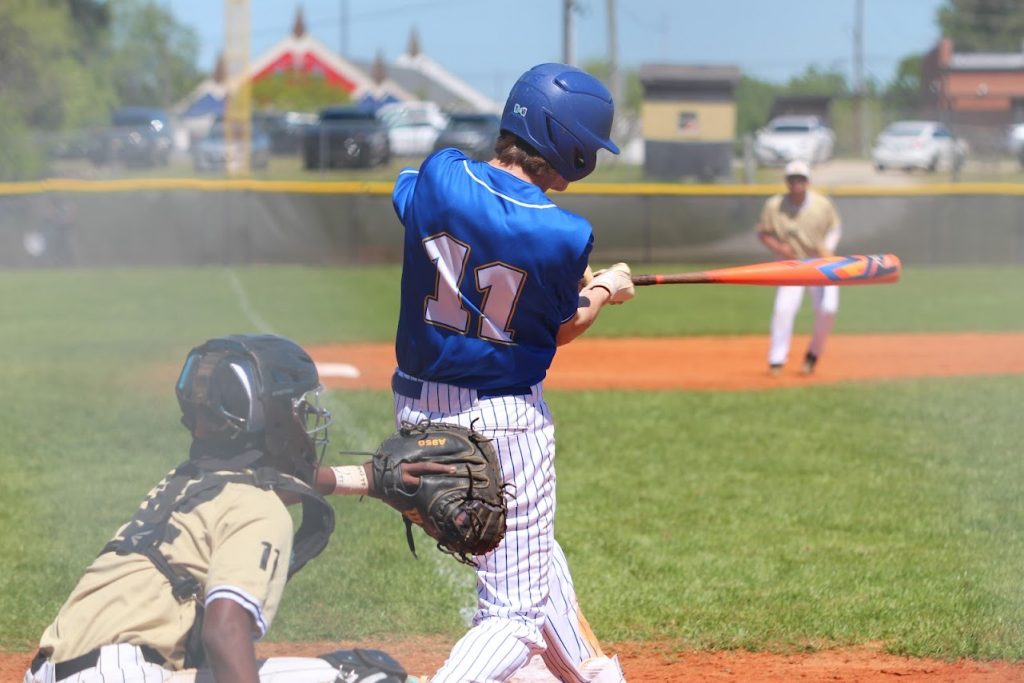 In on relief for Griffin pitcher Jonathan Warren, Blake Gambrell hit Landon Smith to lead off the seventh. Miller Stuck followed with an RBI triple to right. Stuck scored on a passed ball, and Gambrell walked the next batter. The Eagles led 5-2 with no outs and a runner on first.
In a tight spot, the Griffins snagged three outs with a strikeout, fielder's choice and ended the frame tagging out an Eagle runner stealing third.
Bonds struck out three Griffins to seal the game at 5-2. In his seven-inning stretch, Bonds struck out 12, walked two, allowed four hits and two runs.
Warren took the loss on the mound for Fairfield. He struck out six, walked two, allowed three hits and three runs in five innings. Gambrell faced 8 batters in two innings. He struck out four, walked one allowed one hit and two runs.
The win was the Eagles' 16th in a row. Fairfield drops to 8-7 on the season. The two Winnsboro teams are slated to meet again on April 24, this time at Richard Winn. Meantime, the Griffins will host Keenan on April 18 and Newberry on April 21. Richard Winn will travel to Newberry on April 18 and King on April 21.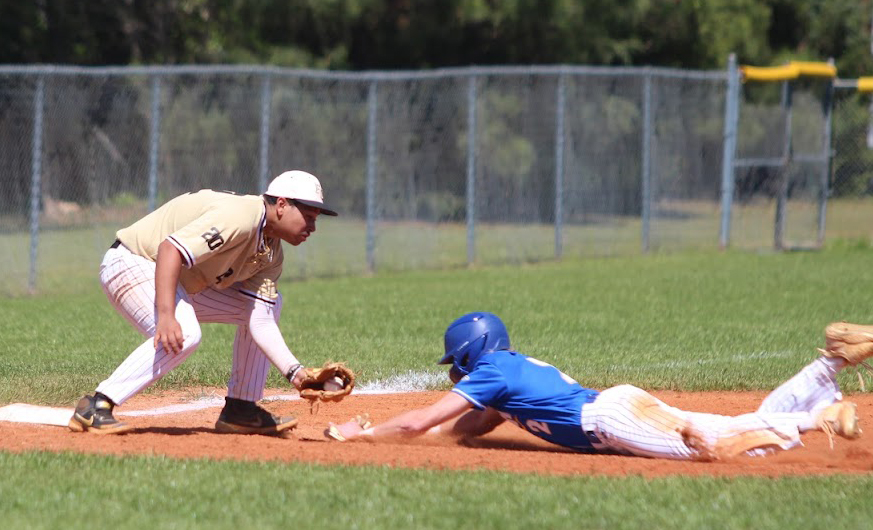 RW – 0-0-0-3-0-0-2 – 5, 4, 2
FC – 2-0-0-0-0-0-0 – 2, 4, 3
WP: Bonds. LP: Warren
RW: Stuck 1-3, 3B, RBI. C Bonds 1-4, Wade 1-2. Armstrong 1-3 RBI. FC: Sampson 1-3. Gambrell 1-2, 2B, RBI. Ramsey 1-3. R Woodard 1-3.