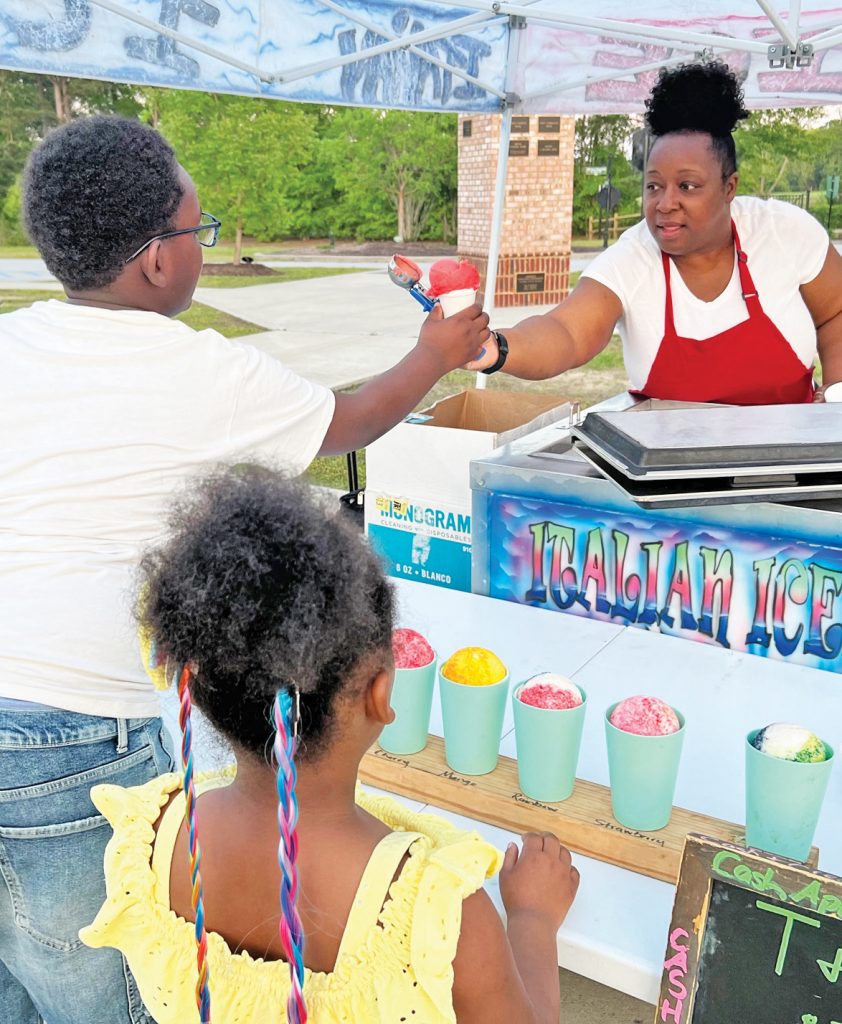 BLYTHEWOOD – Saturday night was the perfect night for the kick off of the annual Movies in the Park series at Doko Meadows Park in Blythewood – great weather, free balloons, shaved ice deserts, a fun movie and lots of families enjoying it all.
Four members of the Blythewood High School lacrosse team practiced on the green until the movie started, then watched it from the bed of their pickup truck. Families brought Bojangles, Kentucky Fried Chicken, Taco Bell and other fast food picnics. Kids brought their bikes, families brought their dogs.
And the movie, Toy Story, was great all over again.