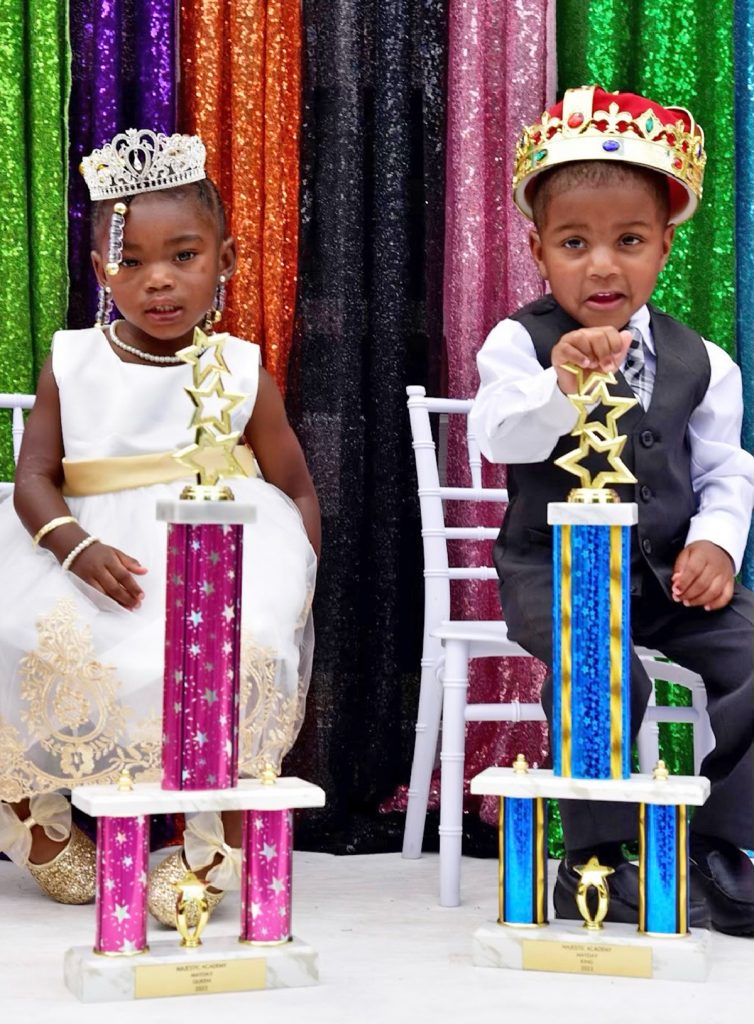 WINNSBORO – Majestic Academy held its second annual May Day festival on May 6, complete with inflatables, student performances, food and more.
Pictured above are May Day pageant winners Princess Caeli McDufffie (2) and Prince Easton Hollingsworth (2). Landyn Brown (6 mo.), not pictured, was also crowned a winner. The Royal Court winners are Jayda Murray (2) and Tyson Brown (3).
Majestic Academy is located at 1250 Old Camden Rd. in Winnsboro.