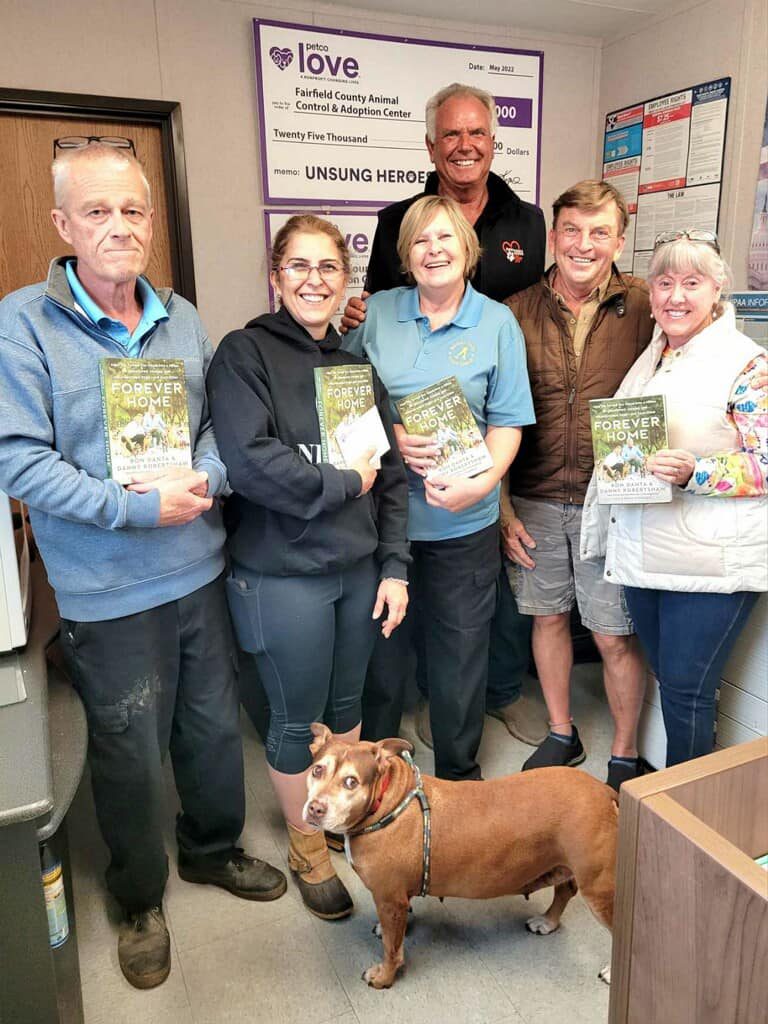 FAIRFIELD COUNTY – Danny Robertshaw and Ron Danta of Danny & Ron's Rescue in Camden dropped by the Fairfield County Animal Shelter last week to present a $7,500 check to the shelter. Following the check presentation, Robertshaw and Danta presented gift cards to the shelter staff as well as signed copies of their book, Forever Home, a heartwarming book that chronicles their journey since 2005, when they rescued 600 dogs in the aftermath of Hurricane Katrina.
Danny & Ron have since saved nearly 14,000 abused, abandoned and starving dogs; helped more than 13,000 dogs in need; and made possible the adoption of almost 10,000 shelter dogs.
Danny & Ron's Rescue is one of the most recognized rescue organizations in the world. At any given time, there are upwards of 70 dogs lounging, frolicking, recovering, and cuddling under their own roof. For many of these canines, Robertshaw and Danta's house saved them from death.
Robertshaw and Danta are also the stars of the popular Netflix documentary Life in the Doghouse, which tells the inspiring story of the work they do at Danny & Ron's Rescue.