Former Blythewood and University of South Carolina standout Grayson Greiner announced his retirement from baseball this week.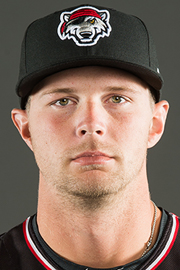 In a May 8 Twitter post titled "I'll miss you baseball," 30-year-old Greiner included a statement of thanks to family, teammates, coaches, trainers and friends. Along with the two-page statement, he posted action photos of his time with the Gamecocks and the Detroit Tigers.
"From the time I could pick up a bat, all I have ever wanted to do was play baseball. It was my first love, and I've loved the game for the last 20 years," Greiner began. He concluded with "While I've given almost my entire life to playing this game, I'm extremely excited for the next chapter of my life."
Greiner, a 2011 Blythewood graduate and catcher for the Bengals, went on to play at USC from 2012 to 2014. He played in 179 games with the Gamecocks, with a career batting average of .278, 18 home runs and 120 RBI.
Detroit selected Greiner in the third round of the 2014 Major League Baseball draft. He made his professional debut shortly afterward with the West Michigan Whitecaps.
Over the next four years he ventured from club to club in the Tigers' farm system. He finally made it to the big leagues May 4, 2018 and debuted two days later with a single in his first MLB at-bat.
Greiner was later sent down to the minors, but he returned to Detroit in 2019 as a starting catcher. Despite injuries and rehabs in the minors, he hit .202 with five home runs and 19 RBI in 208 major league at-bats.
As a free agent, Greiner signed a minor league contract with the Arizona Diamondbacks, but spent most of his time in the Diamondbacks' farm system. He elected for free agency late last year and signed another minor league contract with the Minnesota Twins.
The Twins released Greiner March 24 and he signed another minor league contract with the Colorado Rockies four days later. He played in 20 games for the Triple-A Albuquerque Isotopes before retiring.