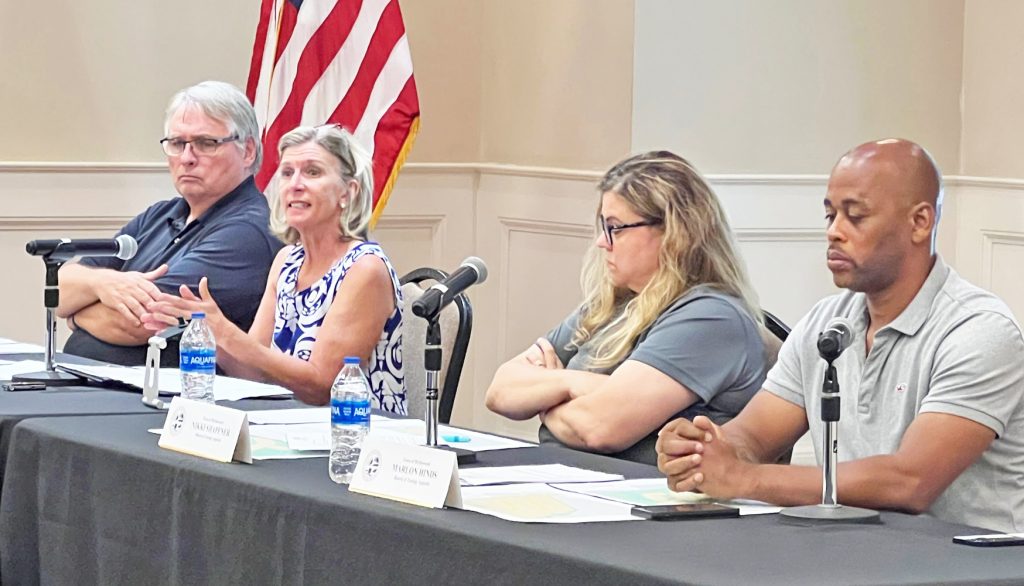 BLYTHEWOOD – A Columbia developer says plans to cluster up to 140 lots off Wilson Boulevard wouldn't exceed what the Town of Blythewood already allows for a traditional subdivision. 
Residents, however, fear the development would pour more vehicles into an already traffic choked road system.
On Monday night, the Blythewood Board of Zoning Appeals (BZA) voted 2-1 against approving a special exception to develop a conservation subdivision.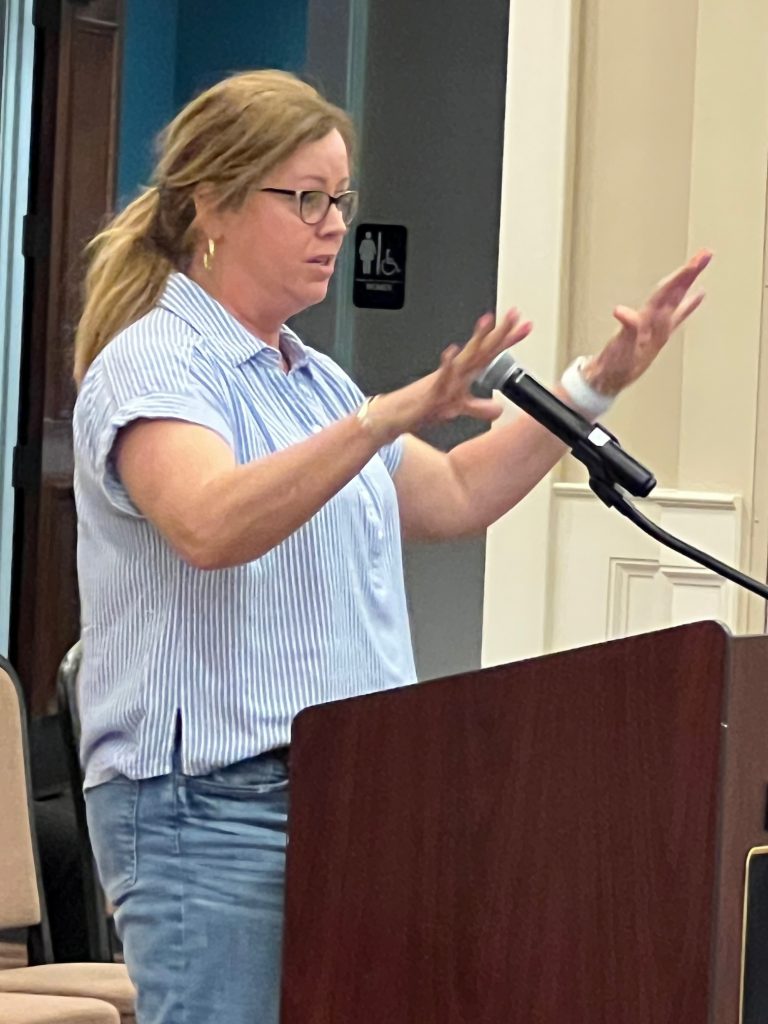 Board members Ray Fantone and Nikki Shaffner voted against approval, while board chair Pat Littlejohn voted in favor. BZA member Marlon Hinds abstained.
The majority voted against approval based on two criteria: the proposal unfavorably impacts traffic and the proposed development doesn't adequately meet orientation and spacing requirements.
Shaffner said the proposed subdivision didn't include a fully completed traffic study. She also objected to lot sizes as small as 6,000 feet with only 10-foot buffers between homes.
"That detracts from the draw of people wanting to be in Blythewood," Shaffner said.
The subdivision also detracts from "the overall aesthetic of our community," she added.
Pulte Group of Columbia sought permission to build a conversation subdivision on two parcels in the 11000 block of Wilson Boulevard.
Conservation subdivisions are communities that cluster homes and/or developments "to protect environmentally sensitive areas from encroachment," according to a state Department of Health and Environmental Control study.
As submitted, the developer's plan called for up to 140 homes clustered on roughly 50% of the property, thereby reducing lot size and increasing density. Green space and wetlands would make up the other half of the parcels.
The land is zoned D-1, which limits lots to a minimum of 20,000 square feet under the existing zoning.
Blake Ballentine, an acquisition manager with Pulte, told BZA members that lot sizes would be about a quarter acre with five-foot setbacks. A quarter acre translates to 10,890 square feet, nearly half the minimum lot size in a D-1 zone.
Ballentine said Pulte is not planning to build any more homes than were already allowed under the existing zoning. He said a conservation subdivision is a more appealing alternative.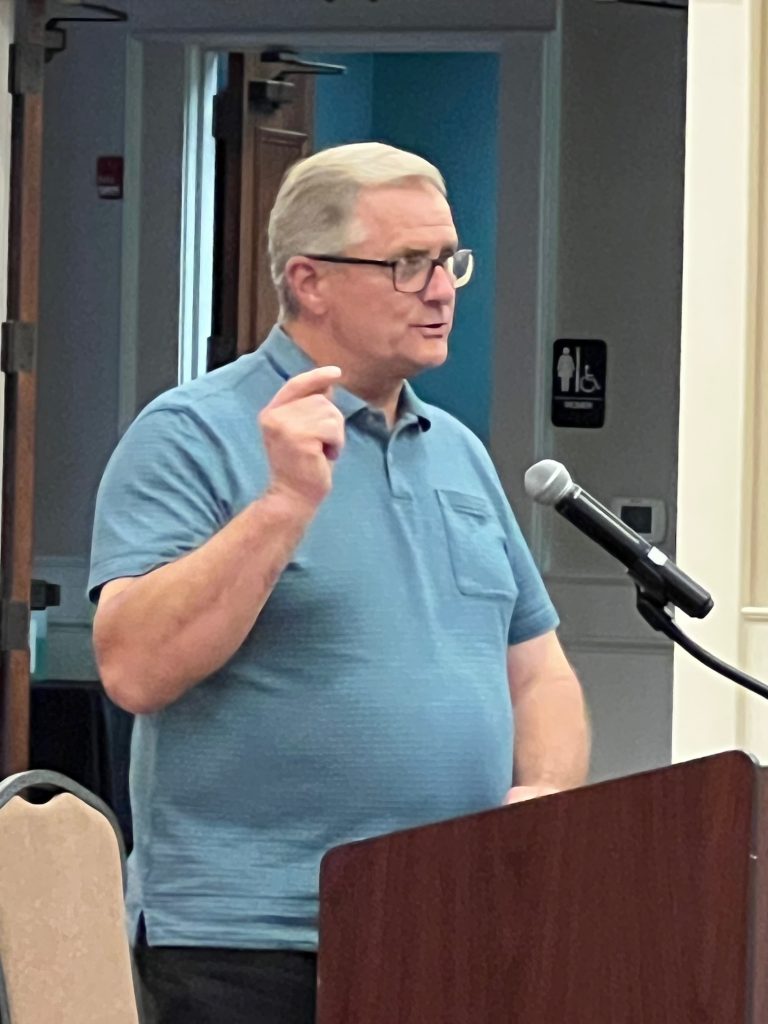 "This is much more accommodating to the neighbors than building out to the edges when blight and noise become a concern," he said.
Ballentine went on to say the actual development size might feature fewer than 140 lots.
"You're probably going to lose a few lots," he said. "We assume we can do 140 lots, but it could reduce some, certainly. It could go down to 135 or 132. We don't know until we do our due diligence."
Several residents spoke out against Pulte's plans, citing traffic and density concerns.
Blythewood resident and real estate broker Chris Scholl said the property's topography makes it impossible to develop 140 traditional lots, saying he thought the reason for seeking a special exception was to maximize developable lots as opposed to environmental considerations.
"There's no way they will build 140 homes there … if we keep it at its current classification," Scholl said. "I think that's why they want to cluster them to do it this way."
James Mixon, also a Blythewood resident, said the subdivision would create a traffic nightmare on surrounding roads.
"Unless you live in this area, you really can't understand the traffic," Mixon said. "We're talking about 300 additional cars every morning heading down [U.S.] 21."
Shaffner, who voted against the development, cited traffic as her chief concern. She noted a traffic study had not been fully completed.
"Sixty-five percent of people who live in this neighborhood would head south on Wilson Boulevard," Shaffner said. "Yet there was no study done on the already constrained Blythewood Road and Langford Road. That's my main concern as a resident of Blythewood."
The lack of a completed traffic study also drove Marlon Hinds to abstain from voting.
"If they had a much broader traffic study that covered everything, then that would drive my decision," Hinds said.
Ballentine asked the board what information a traffic study should include, saying he thought the one submitted was sufficiently detailed.
Shaffner responded that the study should evaluate projected traffic counts at the subdivision's main entrance, which she said the current study didn't do.