BLYTHEWOOD – A special exception has been requested from the Board of Zoning Appeals for a cluster single-family development to be approved on two parcels at 11017 Wilson Boulevard in Blythewood. The property is located just south of the former Dinkins used car business on Wilson.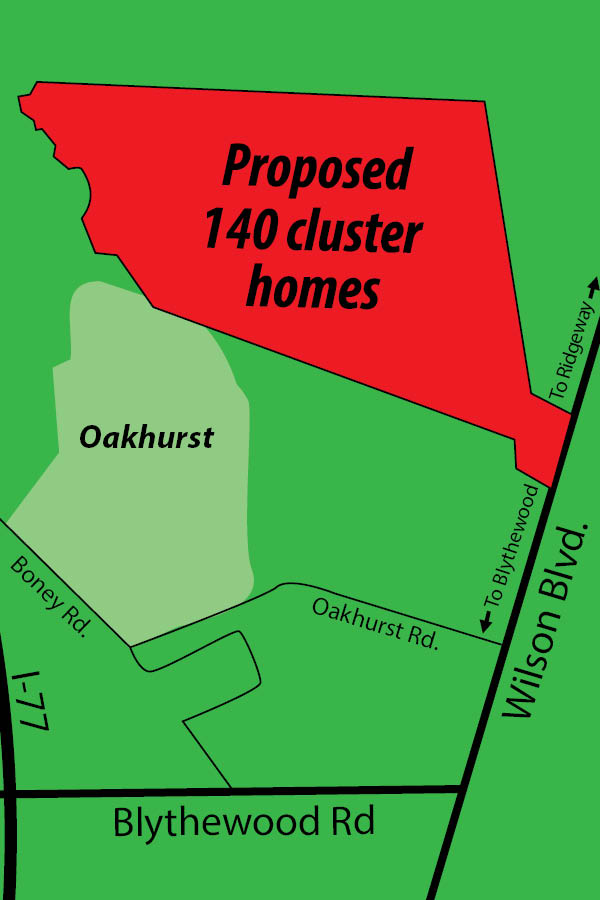 Chandler Roy, representing the Pulte Group in Columbia, said 140 single-family homes are planned for the properties if the special exception is approved.
One of the parcels (TMS # R15200-03-29) is 89.65 acres, and the other parcel (R15200-03-08) is located at the entrance to the larger parcel, and is 1.38 acres. Together the two parcels that make up 91.03 acres that are zoned D-1.
The special exception that is being requested is 153.150 – 155, a Conservation Subdivision Design.
"We are proposing to implement the conservation subdivision design as outlined in the ordinance," Roy said in his application.
Roy told The Voice that, under the conservation subdivision design, the 140 homes would be built on half the property, approximately 45 acres (less about 10 acres for roads) and the other half of the property, which is wetlands, would meet the ordinance requirements for green space.
The proposed development, Roy said, will embrace the existing open space characteristics of the area.
"Our design will allow for more open space to remain on the overall track by condensing the footprint of the lots and roads," Roy stated in the application. "The standard requirements for the current zoning will result in less open space and a bigger footprint by lots and roads."
In 2017, the Town's council voted to have no lots smaller than 20,000 square feet in size. The information available puts Pulte's proposal at about 8,000 square feet per lot, more or less.
Roy came before the BZA On Dec. 12, 2022, with the same request, but did not have a conservation easement in place.
Ray Fatone made a motion to defer the special exception and have the applicant come back with a conservation easement written up and a public workshop to further discuss. The motion passed 4-0.
According to a public notice published by the Town, the BZA will hold a public hearing at 5:30 p.m., Monday, May 15, 2023, at Doko Manor, 100 Alvina Hagood Road in Blythewood.