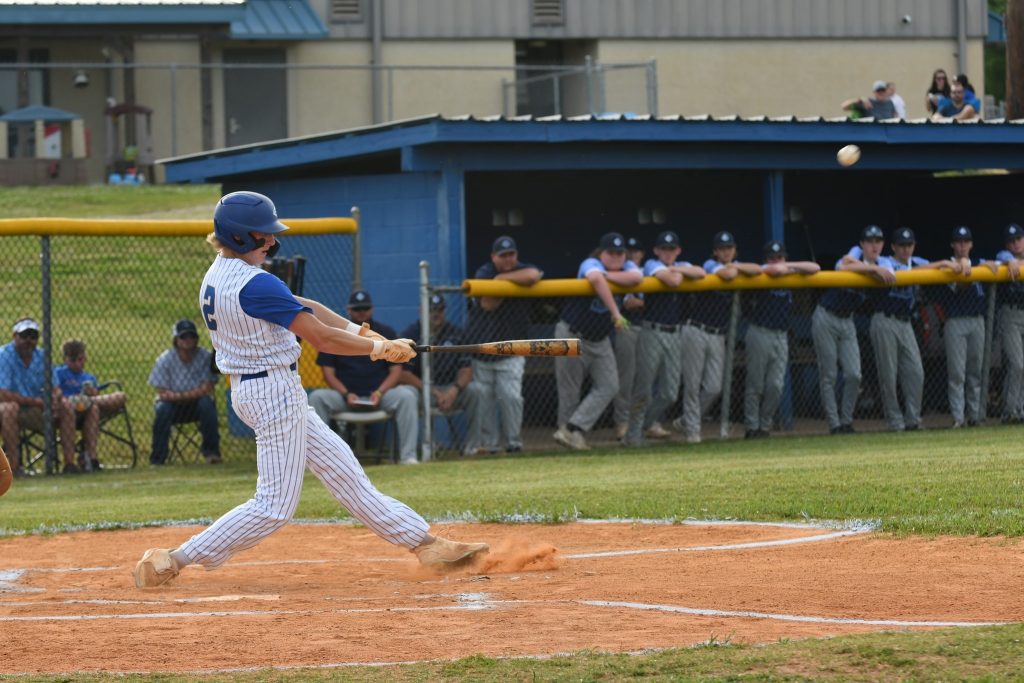 BATESBURG – An 8-2 win over region foe King Academy on Tuesday night cemented Richard Winn's return to the SCISA A title game. The program finished as State Runner-Up in the 2022 season with their only losses coming in the title series to Dorchester Academy.
So far, 2023 has read as a similar story. The Eagles have handily defeated each opponent and sit with a 23-0 record. A three-game series next week stands between this year's team and a change in the script.
The Eagles will face the winner of Jefferson Davis and Holly Hill, who play Thursday night, in a championship series to begin in Winnsboro on Monday. The Eagles will travel to their opponent's field for game two on Tuesday, and, if needed, a Thursday game will be played at a neutral site.
The road to state was paved with runs. Richard Winn beat King 13-0 on Monday in a shortened five-inning game via 10-run rule. Miller Stuck threw a no-hitter through the five inning stretch and went 3-for-4 with four RBI at the plate. He struck out nine and walked one.
Rob Wilson homered and doubled in the win. Stuck had two doubles; Lawson Wade also doubled.
King put up more of a battle in Tuesday night's game in Batesburg. Richard Winn led 4-2 after an inning of play and added two runs in the top of the second before bats went silent. The score remained 6-2 until the top of the fifth when Richard Winn added another. They sealed up the 8-2 win with another run in the seventh.
Landon Caulder threw a complete game. He surrendered two runs on four hits. He struck out six and walked five.
Stuck batted 3-4; Anthony Armstrong went 3-3. Wade had a triple. Stuck and Wilson both doubled again.
KA – 0-0-0-0-0-X-X – 0, 0, 4
RW – 2-1-7-3-X-X-X – 13, 11, 1
WP: Stuck. LP: List
RW: Stuck 3-4, 2B(2), 4 RBI. Chaisson 1-3, 2 RBI. C. Bonds 1-2. Wilson 2-3, HR, 2B, 4 RBI. Wade 1-2, 2B. Caudler RBI. Little 1-3. T. Bonds 2-2.
RW – 4-2-0-0-1-0-1 – 8, 12, 0
KA – 2-0-0-0-0-0-0 – 2, 4, 3
WP: Caulder. LP: Buzhardt
RW: Stuck 3-4, 2B. Chaisson 2-4, RBI. Little RBI. Wilson 1-2, 2B, RBI. Wade 1-3, 3B. Caulder 1-3, 2 RBI. Armstrong 3-3. Gill 1-3, RBI.