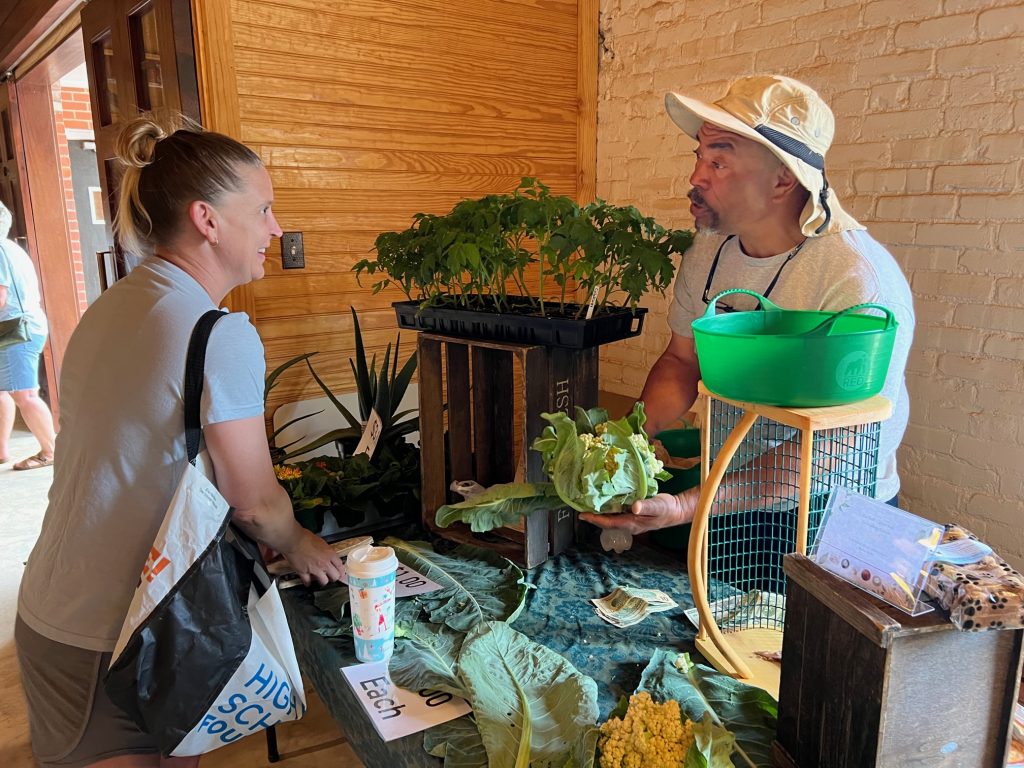 WINNSBORO – Vendors and shoppers were all smiles during the Fairfield Farmers and Artisans Market's season opening on May 13.
The market featured over 20 vendors, ranging from homegrown vegetables and farm-raised meats to antiques and flowers.
A bounce house sat around the corner for children who tired of shopping, and Fairfield County Farm Bureau brought their Ag Simulator for some virtual fun. Chuckie Cheezz food truck was on site as well.
The market is open Saturdays from 9 a.m. – 12 p.m. at 117 E Washington St. It will also open on the last Tuesday of every month (May 30 – Sept. 26) from 6 – 8 p.m. for an evening market option.