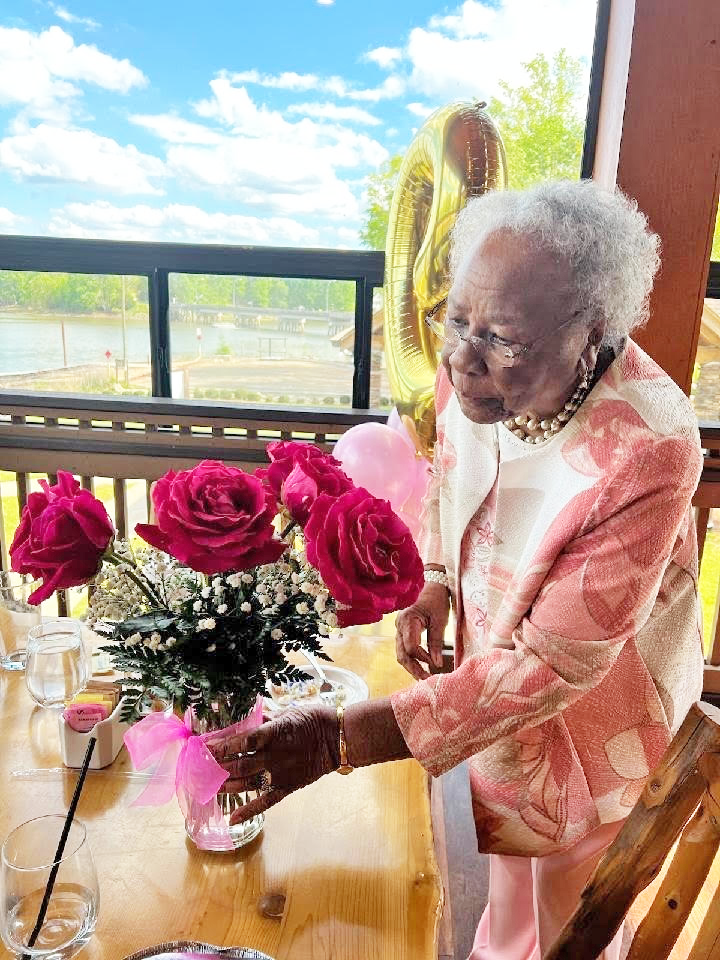 Carrie Belton Able celebrated her 90th birthday on April 12 with her family at the Retreat Restaurant on Lake Wateree in Ridgeway. Mrs. Able is shown here enjoying her birthday flowers.
Gardening is one of her favorite activities. She also enjoys going to the gym and spending time with her family and her dog Lucky.
Born and raised in Ridgeway, Ms. Able is the mother of three daughters and a son. Her husband, James, is deceased as are two other sons. She has 8 grandchildren and 10 great grands that keep her busy.