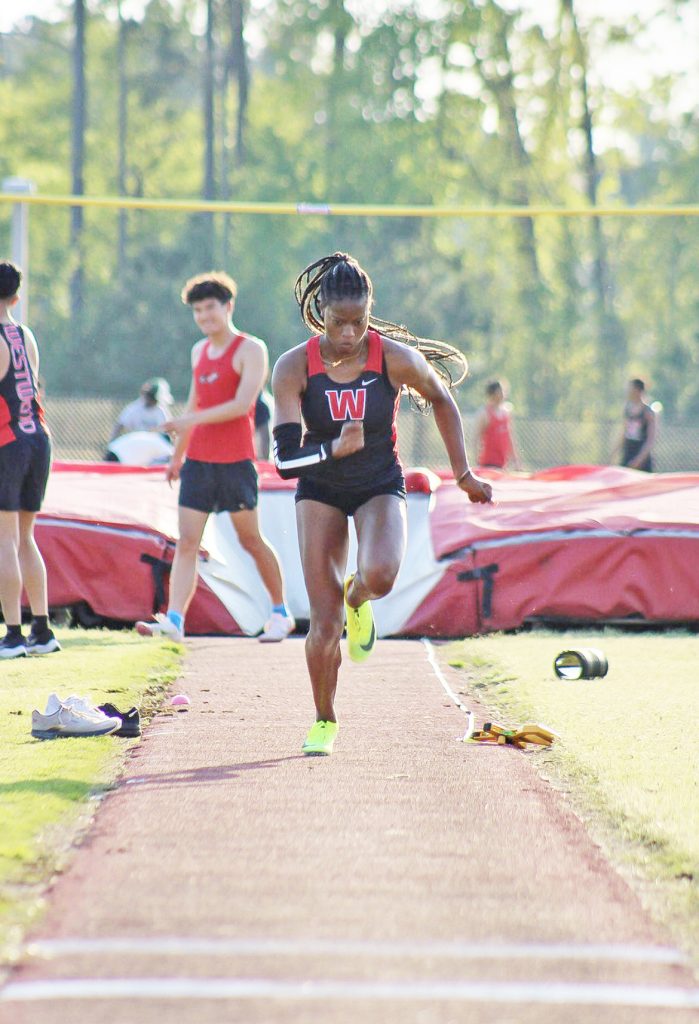 Westwood standout Ticora Gaskin continues to make leaps in track and field.
The two-time 4A State Champion set a new South Carolina record in long jump at the SCHSL 4A State qualifiers. Gaskin now holds the record previously set in 2014 (20-2.25) at the 20-3 mark.
She also broke Westwood's eight-year school record of 19-6.5 and is ranked as #6 in the nation according to MileSplit.
Gaskin also placed first in the 100m dash at 12.37 and second in the 200m dash at 25.38.