BLYTHEWOOD – The Town of Blythewood will host its annual "Rockin' Red, White, & Blue" Independence Day Celebration on July 1, at Doko Meadows Park, located at 171 Langford Road.
The event will last from 4 – 10 p.m. with live music from the Voltage Brothers band, food trucks and vendors, games, prizes, and a fireworks show.
Free parking for the event will be available at the corner of Sandfield and Langford Roads, with a walkway to the Park and Amphitheater.
Additional seating for the fireworks will be available on the field next to Town Hall.
The community is invited to bring friends and family to enjoy the free fireworks celebration.
This event is free and open to the public. For more information, contact the Town of Blythewood at (803) 754 – 0501 Monday-Friday, 8:30 a.m. – 5 p.m.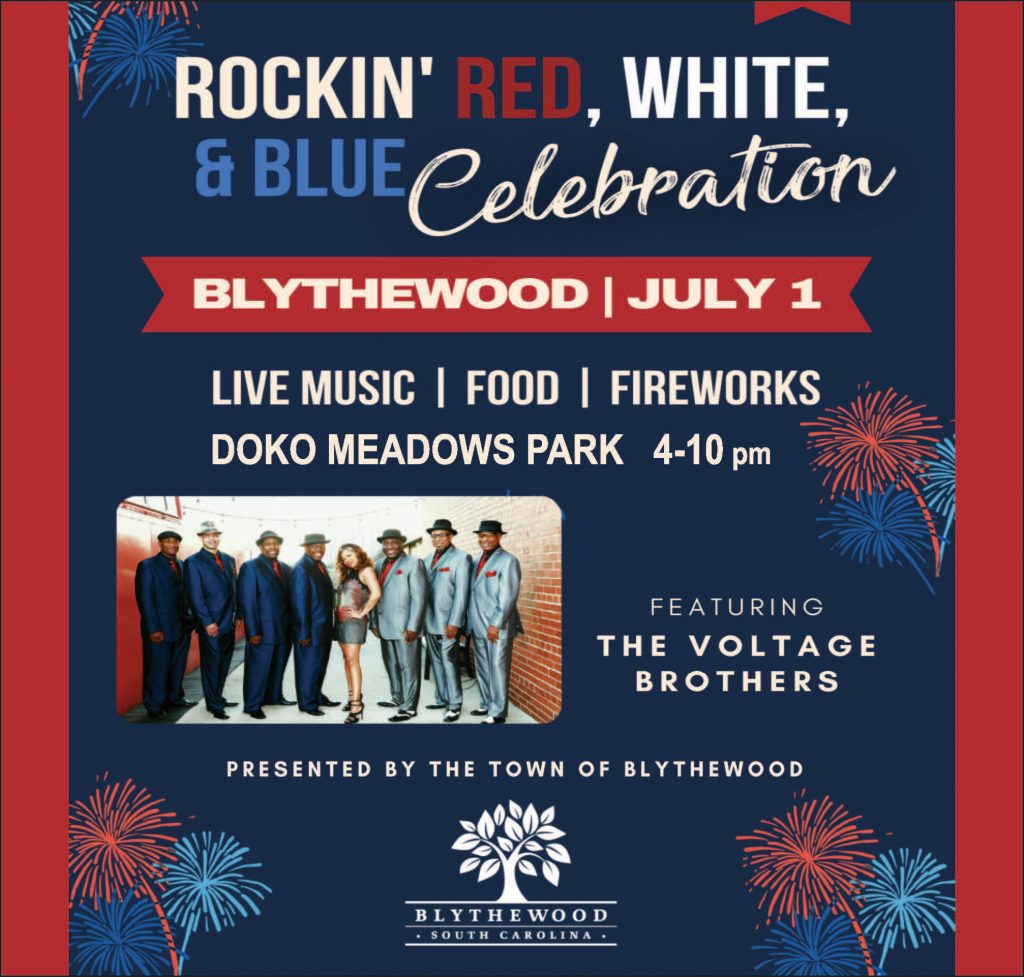 The headline for this story has been corrected from July 2 to July 1.