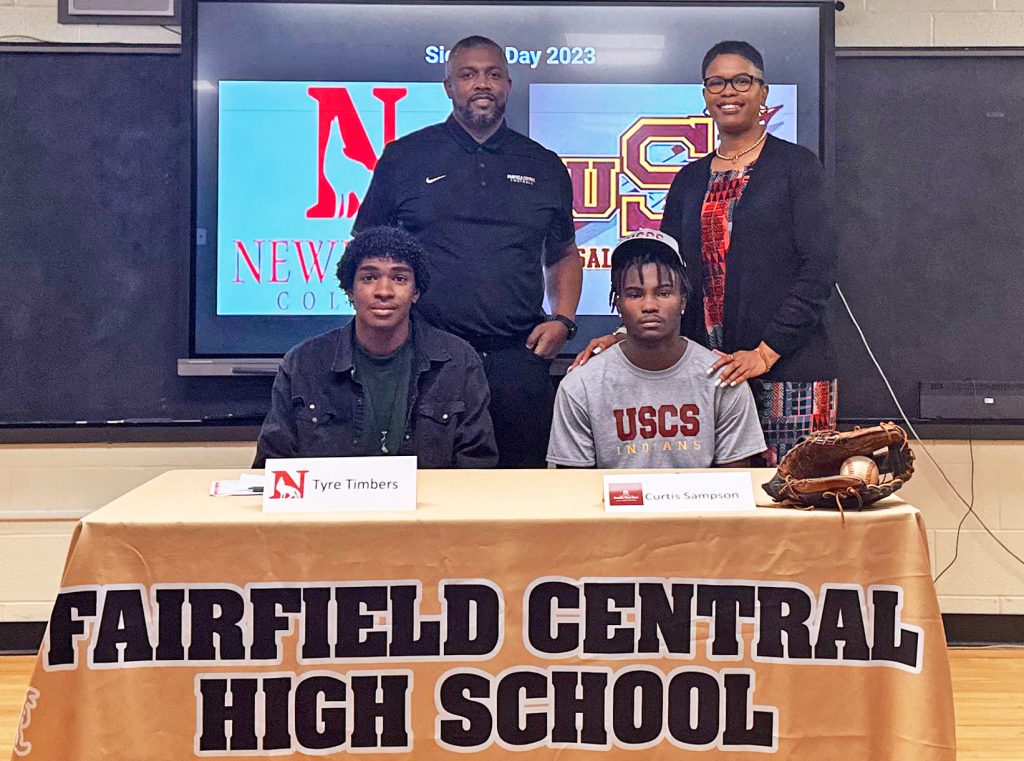 WINNSBORO – Fairfield Central held one final signing ceremony of the school year, a unique one in which academics, athletics and arts were all highlighted.
Pictured with Athletic Director Terrell Roach and Fairfield Central Principal Tracie Swilley are signees Tyree Timbers, left, and Curtis (CJ) Sampson.
Timbers signed his commitment to continue his band and orchestra careers at Newberry College.
Sampson inked his plans to continue his baseball career at USC Salkehatchie. Sampson played center field for the Griffins.