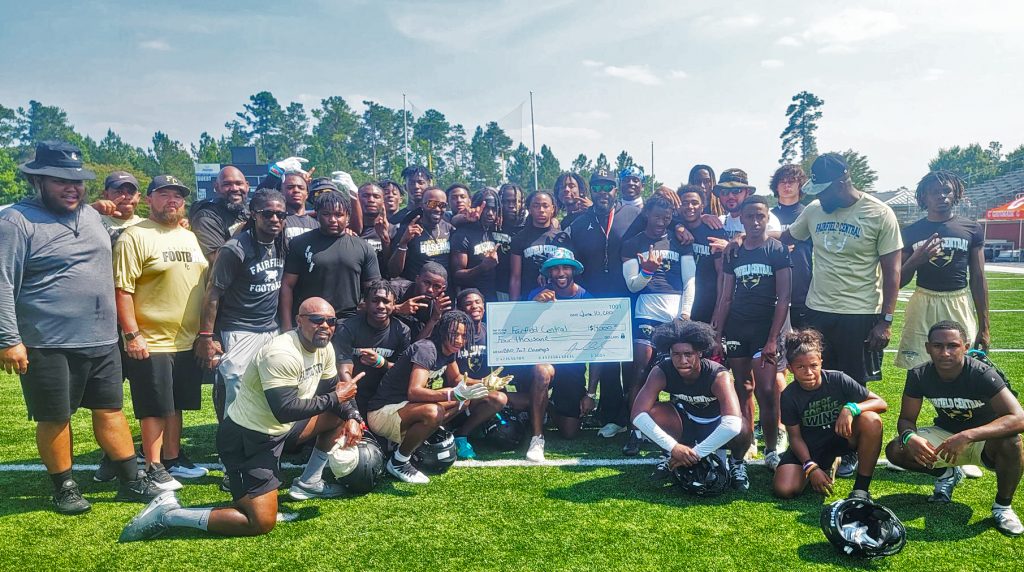 BLYTHEWOOD – Over the weekend, Blythewood High School alum Justin Bethel hosted his Beating All Odds Youth Football Camp on Friday, followed by a 7-on-7 tournament on Saturday with a number of local high school football teams.
Fairfield Central went on to play and defeat Gray Collegiate Academy in the tournament's championship game to claim the $4,000 first prize awarded by Bethel.
Bethel, pictured center with check, is entering his 12th season in the NFL, his second with the Miami Dolphins.